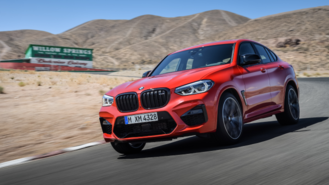 After years of making high-powered variants of its larger SUVs, like the BMW X5 and the X6, the German brand has set its sights to making powerful variants of its smaller offerings. Feast your eyes on these, the X3 M and the X4 M.

As the models' names imply, these vehicles share a lot in common with their more mainstream counterparts. The main difference being more performance parts and added power. At the heart of the X3 M and the X4 M sits a twin-turbocharged 3.0-liter inline-six that generates 473 horsepower and 442 pound-feet of torque. Going with one of the Competition models brings 503 hp, while torque remains the same.

An eight-speed automatic transmission handles all of the shifts, while all-wheel drive is standard. While the all-wheel-drive system can't send all of its power to the rear wheels, the system is rear biased to provide drivers with a similar sporty feel as the brand's other performance cars.

Thanks to the engines and the performance-oriented all-wheel-drive systems, the X3 M and the X4 M can sprint to 60 mph in 4.1 seconds. Going with one of the Competition models shaves 0.1 seconds off of that time. All models have a limited top speed of 155 mph, but ticking the right boxes can raise that figure to 174 mph on regular models and 177 mph for Competition models.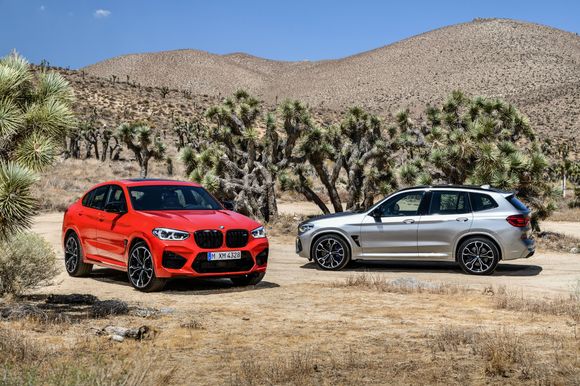 In typical BMW fashion, the X3 M and the X4 M come with other sporty upgrades, including adaptive suspension, larger brakes, and unique exterior styling. Design wise, the models get 20-inch wheels, larger front air intakes, large rear diffusers, and bespoke roof spoilers. Going with the Competition models brings black trim surrounds, 21-inch wheels, and a M Sport exhaust system with black chrome exhaust tips.

Compared to the competition, the X3 M and the X4 M sit in the middle of the segment. Options like the Porsche Macan Turbo with Performance Package (440 hp), Audi SQ5 (349 hp), and Mercedes-AMG GLC 63 (469 hp) don't have as much power. But the Alfa Romeo Stelvio Quadrifoglio (505 hp) and the Jaguar F-Pace SVR (550 hp) are more powerful. So depending on how the new BMW models drive, they're definitely deserving of the M badge – at least when it comes to power.