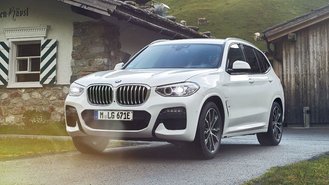 BMW is adding a new model to its plug-in lineup with the 2020 X3 xDrive30e. The X3 plug-in hybrid (PHEV) is being marketed as the best of both worlds for consumers, having more power than the regular lineup while guzzling down less fuel. While BMW is waiting until Q1 2020 to announce all of the X3 xDrive30e's features, order guides reveal that the model will start at $49,545 including destination. That makes the X3 PHEV the most expensive version apart from the M variants.
The xDrive30e is $4,600 more expensive than the regular gas xDrive30i ($44,945), but more affordable than the M40i ($56,895). Just like pricing, performance also falls in the middle. The gasoline engine is a turbocharged 2.0-liter four-cylinder paired with an eight-speed automatic transmission and standard all-wheel drive. The PHEV portion comes from an electric motor and a 12 kWh lithium-ion battery pack that's located underneath the rear seats. Combined output for the system is rated at 292 horsepower and 310 pound-feet of torque. That's more than the xDrive30i, which makes 248 hp. The X3 M40i has a turbocharged 3.0-liter inline-six that makes 382 hp.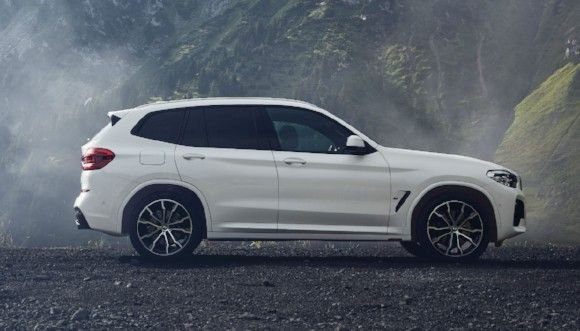 When the xDrive30e goes on sale early next year, it will compete against the Volvo XC60 T8 ($54,945) and the Mercedes-Benz GLC 350e ($51,645). The xDrive30e has an immediate leg up on the competition, as it's cheaper, but it's down on power. The XC60 T8 makes 400 hp and the GLC 350e is rated to make 315 hp.
Official fuel economy figures from the EPA aren't out yet, so we can't definitively can't say where it will line up in comparison to competitors. The only thing BMW has said about the xDrive30e is that the SUV will have an all-electric range of roughly 20 miles. For reference, the Volvo X60 T8 gets 19 miles of EV range and a total range of 520 miles when using both motors.
We'll get a full breakdown of the xDrive30e's features closer to when the SUV goes on sale in 2020. At the moment, BMW offers three other PHEVs: the 530e, 745e, and the i8. BMW will also be launching an X3 all-electric variant called the iX3 which is slated for the 2021 model year.