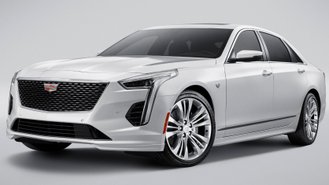 Cadillac is making some big changes to the CT6 for its final year on the market. For 2020, order guides reveal that the car's trim choices will be reduced from 7 to just 3, dropping both the 2-liter and 3-liter turbocharged engines. Coupled with changes in packaging, prices are set to increase by up to $11,900.
Going forward, the CT6 will only be offered in three all-wheel-drive trims: Luxury, Premium Luxury, and Platinum. The first two will only be available with a 3.6-liter V6, while the Platinum will only be sold with the brand's 4.2-liter Blackwing twin-turbocharged V8.
With the 2-liter gone, the lowest-priced CT6 will be the V6-powered CT6 Luxury. At $59,990, it will be $8,500 more expensive than the cheapest 2019 CT6 ($51,490).
Compared to the previous year, the Luxury is $3,500 more expensive because Cadillac is including the Driver Awareness & Convenience Package, previously a $3,500 option. The package adds features like automatic emergency braking, blind spot monitoring, and more.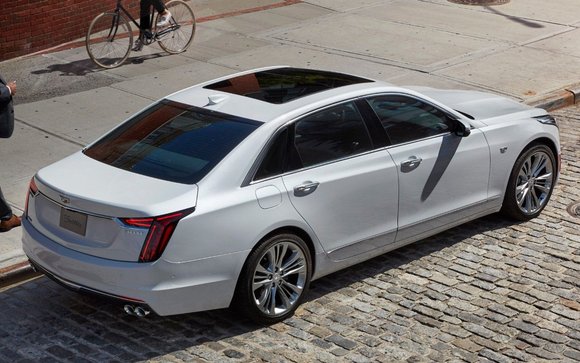 At $75,490, the mid-tier CT6 Premium Luxury will be $11,900 more expensive the previous year's MSRP of $63,590. For 2020, it adds Super Cruise, the Rear Seat Package, the Comfort & Technology Package, and a 34-speaker Bose Panaray sound system. Based on our analysis, a similarly-equipped 2019 model costs $77,990, which means the 2020 version offers a $2,500 advantage.
At the top of the range, the CT6 Platinum will drop its 3-liter twin-turbo V6 and will only be offered with the 4.2-liter Blackwing V8. Priced from $97,490, the trim will be $700 more expensive than the previous year. Here, the increase is made up for by the addition of 20" Platinum-grade wheels (previously a $700 option). As we reported last week, prices for the CT6-V are going up $3,100, although the car is also getting $3,100 in features.
According to Cadillac spokesperson Tara Kuhnen, "the new standard content features high penetrating options that are in most demand from customers." Packaging updates aren't all that unusual, but the coming changes with the CT6 are more significant than what we're used to seeing. With just 3 trims and 2 engines to choose from, configuring one won't be nearly as complex as in the past. Despite slowing demand for sedans, Cadillac is slated to update the lower end of its lineup with the upcoming CT4 and CT5, plus recently-announced V-series variants.
Learn more about the current Cadillac CT6 »
Pictured: 2019 CT6