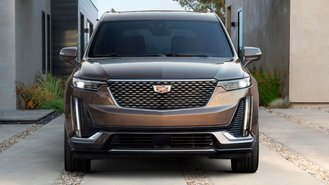 Cadillac is in the middle of revamping its lineup, which includes introducing some new models. One of the all-new vehicles that's going on sale in the near future is the 2020 Cadillac XT6 that will sit above the XT5 and below the massive Escalade. While the XT6 is larger than the mid-size XT5 and crucially offers three rows of seating, the SUV doesn't take a large hit in terms of fuel economy.

It's fairly easy to see the differences between the XT5 and the XT6. The XT6 is longer, wider, and taller than the XT5. The size relates to more interior space in nearly every row, and that's one of the reasons why the XT6 comes with a third row as standard, while the XT5 is a two-row affair only.

While there are clear differences between the two, both SUVs have similar powertrains. The XT5 and the XT6 share a 3.6-liter V6 that generates 310 horsepower and 271 pound-feet of torque. Transmission-wise, the XT5 utilizes an eight-speed automatic, while the XT6 is fitted with a nine-speed automatic. Front-wheel drive and all-wheel drive are offered on both. The EPA came out with its official fuel economy numbers for the new XT6 and they're not far off from the XT5.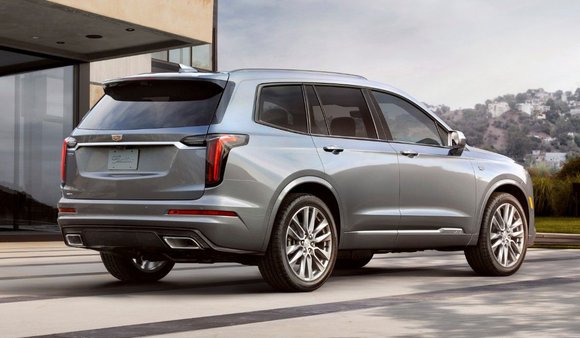 The mid-size 2019 XT5 is rated at 19 mpg city, 26 mpg hwy, and 22 mpg combined with front-wheel drive. The front-wheel-drive XT6 is rated at up to 18 mpg city/25 mpg hwy/20 mpg combined. All-wheel-drive variants of the two SUVs lose one mpg compared to their respective front-wheel-drive versions. For a vehicle of its size, and the amount of interior space you get compared to the smaller XT5, the XT6's fuel economy figures are impressive.

There's a ton of competition among three-row SUVs, and the majority of them have better fuel economy numbers than the XT6. Sure, the three-row SUV is relatively efficient compared to the smaller XT5, but it doesn't fare very well against its rivals. Vehicles more efficient include the Acura MDX (23 mpg), Volvo XC90 (up to 24 mpg), and Audi Q7 (21 mpg). There are also near-luxury competitors to consider, such as the Mazda CX-9 (23 mpg).