The recently announced 2020 Chevy Corvette appears to offer no shortage of choices for customization. However, buyers looking to go beyond colors, trims, and wheel designs actually have the ability to take things even further by having a say in their car's vehicle identification number.
According to Chevy's latest order guide, all versions of the C8 Stingray purchased via factory order are eligible for a customer-selectable VIN option. As we've seen with past instances with the C7 generation, buyers can request the last 5 digits of the car's VIN (as opposed to the full 17 digits).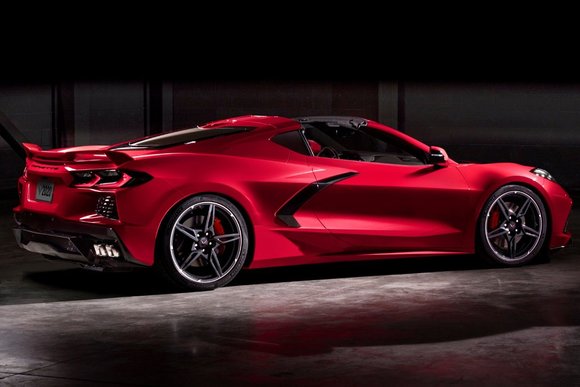 While that doesn't let you spell out your name or call out your favorite sports team, it does create the opportunity to take the phrase "make it yours" to another level by memorializing things like a date or other number otherwise significant to you personally or from a collector's standpoint.
However, the option certainly doesn't come cheap. According to GM spokesperson Kevin Kelly, the option adds $5,000. That's $1,000 per digit, about 8% of the car's approximate base price of $60,000. Not all VINs will be eligible for customization and will be subject to availability.
Kelly adds that "If the customer orders early enough we can hold a desired VIN for them." Translation? If you're set on staking your claim on a specific number, you may want to place your order sooner rather than later. Deliveries are expected to begin sometime in early 2020.