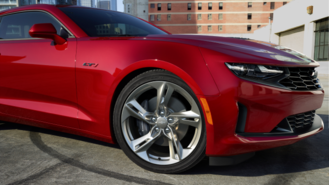 The 2020 model year is bringing some large changes for the Chevrolet Camaro. In addition to getting a new face – yes, Chevy listened to all of the complaints – the pony car gets a new trim that lowers the price of a Camaro with the V8 engine.

The new LT1 trim starts at $34,995 (including destination), is available in coupe and convertible body styles, comes with the 455-horsepower 6.2-liter V8 that can be paired with a six-speed manual or a 10-speed automatic, and has some unique elements. Those elements include the SS' trims vented hood, LT1 badges on the fender, black bowtie emblems, 20-inch wheels, and all-season tires.

Before, consumers wanting to get into a V8-powered Camaro would be on the hook for $37,995 with the 1SS. So the LT1 trim brings the price of a Camaro with a V8 engine down by $3,000. In addition to being the most affordable Camaro trim with the mighty V8 engine, the LT1 trim also undercuts its main competitor: the Ford Mustang GT. The most affordable Mustang with the automaker's 460-hp 5.0-liter V8 starts at $36,450.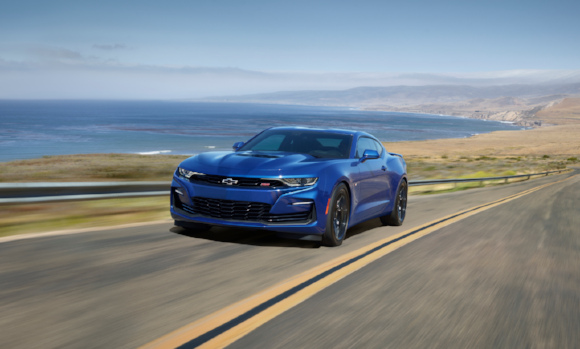 While the new LT1 makes getting into a Camaro with Chevrolet's iconic V8 engine a little easier, those seeking the most performance will still look toward the SS trim. The performance-oriented SS trims come with Brembo brakes, summer-only performance tires, an external engine oil cooler, a heavy-duty cooling system, a limited-slip differential, and more.
Chevy hasn't released a full spec sheet on the LT1 trim, but we're going to go out on a limb and say that the new trim won't come with the high-performance parts. Instead of being a bruiser like the SS trims, the LT1 is a cruiser.