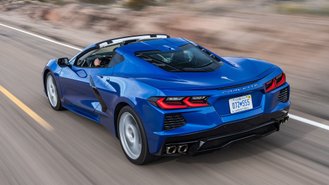 Back in October 2019, Chevrolet announced that the 2020 C8 Corvette would be available as a first-ever hard-top convertible. Although the U.S. automaker began production on regular coupe models back in February, dealer inventory numbers show that convertibles are nowhere to be found. GM spokesperson Kevin Kelly declined to comment on an official delay of the Corvette Convertible but confirmed that production on the Corvette model, in general, would "resume when it is safe to do so."
The 2020 Corvette has had a rough start as, in November 2019, Chevy announced that they wouldn't begin building the vehicle until February 2020 due to the UAW strike. Although this original hurdle could be traced back to the workers' strike, like many other manufacturers, GM could have never predicted what was yet to come with the coronavirus outbreak.
After only a month of fulfilling orders, the company stopped taking reservations and cut production by 20%, citing that they wanted to keep up with demand and "avoid false customer expectations." Some 2020 reservations have even been pushed back and turned into 2021 orders. As the pandemic worsened and prompted further closures of manufacturing plants, things seemed to only get worse for the new C8 Corvette.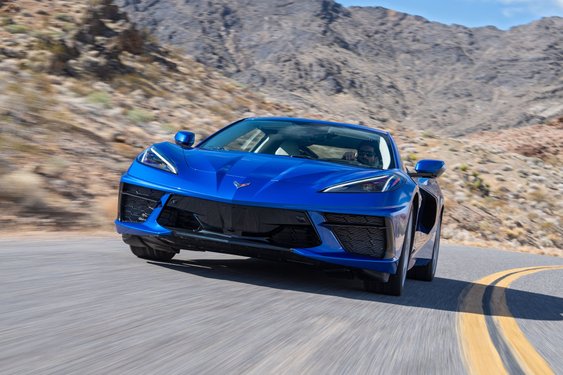 For those who were eyeing the Corvette Convertible, you might have to end up waiting until 2021 as GM's plants remain closed indefinitely during the outbreak. In addition, since some regular coupe production has already been pushed back to the next model year, we wouldn't be surprised if the convertible followed suit.
Unfortunately, it's not likely that you'll be able to get your hands on a coupe version either. Dealer inventory shows that the cheapest models are almost non-existent with most probably going to those who already made pre-orders. So unless your reservation has already been confirmed or you have over $100k on-hand, this option is probably out of reach as well.
It's hard to say what will become of the 2020 Chevrolet Corvette availability in the coming months due to the ongoing changes the coronavirus is causing. With such high initial demand, prices will probably remain high as we don't expect GM's current incentives to carry over to the popular sports car.