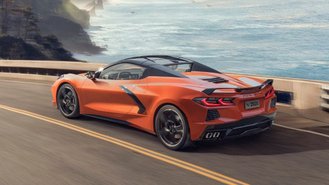 Enthusiasts, well-to-do consumers, and Chevrolet fanatics have been waiting for a mid-engine Corvette for decades. Chevy finally answered the call with the 2020 Corvette Stingray. With a price tag that's under $60,000, we weren't surprised to hear reports that the sports car was "nearly sold out" before production of the vehicle even started. Apparently, those reports were wrong. CNET is now reporting that the C8 Corvette isn't sold out yet, which means there's still some time left to score a model.
According to the outlet, Barry Engle, president of North America for General Motors, said that the Corvette is "sold out for 2020" earlier this week. But new information from Chevy reveals that Engle's statement was untimely. Apparently, Chevrolet hasn't confirmed how many Corvettes will be made for the 2020 model year yet, so it's impossible to say, at least for the moment, if the automaker has sold all of its allotments for the model year.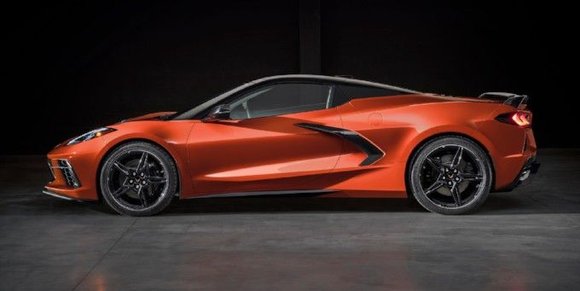 What Engle was actually referring to was the number of pre-orders Chevy has received for the C8 Corvette. In October, the automaker had received 37,000 reservations through its "Reserve Now" feature on its website. Currently, Chevy is working on transforming reservations into sales. It's unlikely that every consumer that put a reservation on a C8 Corvette will actually purchase one, so the brand could have some more 2020 models to sell.
Some of the reservations were probably canceled when Chevrolet announced that the 2020 Corvette would be delayed until February 2020. Because of the UAW strike, production of the sports car was delayed because the automaker was working on finishing production of the current-gen C7 Corvette. To help move C7 Corvettes off of dealer lots, Chevrolet was offering nearly $12,000 off a model earlier this month.
Still, the mid-engine Corvette is a very special vehicle and will certainly be worth the wait. For consumers that are itching to get into a Corvette right now, Chevy is offering excellent deals on the current model.