Last night's reveal of the 2020 Chevy Corvette left potential buyers a lot to unpack. Apart from a complete redesign with supercar-inspired looks and eyebrow-raising specs like a 0-60 time in the 3-second range, GM announced the car will start at less than $60,000. That's shaping up to be quite a potential bargain.
While we don't yet have full line pricing for variants like the Z06 and ZR1, the Stingray's base price doesn't make it much more expensive than the current car. For reference, 2019 Stingray Coupes start at $56,995 with destination ($58,990 with the optional 8-speed automatic transmission).
To put that in perspective, the new Toyota Supra is priced from $50,920 while a Porsche Cayman starts at $58,150. Given some of the specs we've already learned about, some buyers may find the 2020 Corvette to be an immense value next to cars like the 2020 Porsche 911, which starts at $114,550.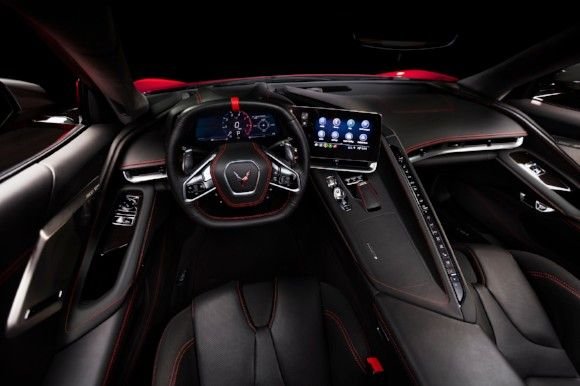 Value-oriented pricing for the Corvette has been a hallmark for quite some time so a price under $60,000 shouldn't be too surprising. That's in the same range as the 2019 Ford Shelby GT350 ($61,535) and considerably less than the base price of a 2019 Nissan GT-R ($101,585).
Those weighing a 2020 Corvette vs. the 2019 Corvette may face a difficult choice. With such a narrow difference in price, the redesign could be a no-brainer. However, discounts could make the outgoing car a steal later this year. Incentives remain flat on 2019 Corvettes, but we've seen deep dealer discounts for quite a while.
For now, potential buyers can configure the 2020 Corvette on Chevy's website and submit a reservation request. The automaker is also offering dedicated Corvette Concierges who will be able to answer detailed questions about the car and to assist with placement of pre-orders.
Learn more about the 2020 Corvette »