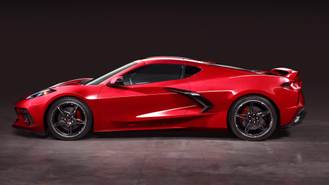 The UAW strike that began last September sent a huge ripple through General Motors, which the automaker is still feeling in the new year. Unfortunately for GM, its halo car, the Corvette, has been the vehicle that's been hit by the strike the most. According to a Louisville Chevrolet salesman and YouTuber Mike Davenport, GM is cutting the number of 2020 Corvettes dealers are getting. The reason for the changes in the number of models that the brand will allocate to dealers is due to its inability to manufacture enough 2020 models to keep up demand.
As Corvette Forum points out, when Davenport heard that Chevy was going to cut his dealership's count of the C8 Corvette by 15%, he did some digging. After some time, he figured out that the UAW strike is still affecting the automaker's new mid-engine sports car. "With the plant being shut down for 90 days, there have been some internal issues," said Davenport. "That's going to scale back production I think close to 20%."
Because of the UAW strike, GM had to push back the market launch date of the C8 Corvette, which then, in turn, affected when the automaker could start manufacturing the mid-engine sports car. With production of the 2021 C8 Corvette set to begin in September, pushing production of the 2020 model isn't an option.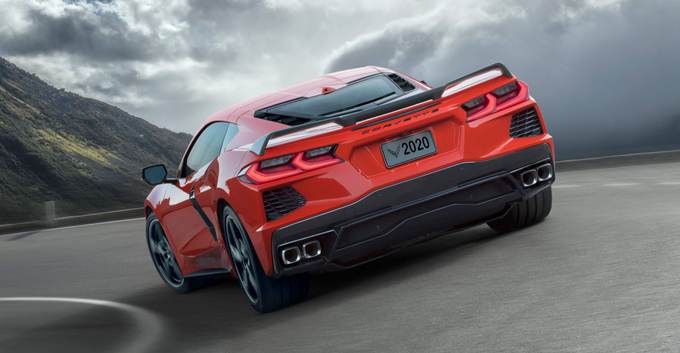 Apparently, Corvette Forum claims that the situation isn't all that dire. For consumers with an allocation for a 2020 C8 Corvette, Davenport claims that it's best to get in contact with your dealer to see where exactly you are in line. He believes that GM will prioritize orders that have all of the necessary information. So if you're on the list, make sure all of the contact information is filled out.
The C8 Corvette has had a rough birth. Because of the UAW strike that began on September 16, Chevrolet was forced to continue to work on producing the C7 Corvette before the automaker could retool its plan to prepare to manufacture the C8 Corvette. After the initial delay, Chevrolet couldn't get back on track. The automaker pushed production back to February 3, 2020.
Consumers and fans have been itching to get into a new C8 Corvette since the announcement of the sports car. Beyond being an all-new model and the first time the Corvette has ever had a mid-engine design, the 2020 model year is expected to be the cheapest year for the vehicle. Chevy has a habit of increasing the Corvette's price after the first model year, and reports indicate that this is likely to happen with the C8 Corvette when the 2021 model year rolls around.