Production of the 2020 Chevrolet Corvette has been an issue from the very beginning. Between the UAW strike and now the coronavirus that saw the Corvette assembly plant shut down for a little over two months, Chevy has had a hard time getting enough units of its first mid-engine sports car to dealers. According to Corvette Blogger, Chevrolet will try to mend the issue by extending production of 2020 Corvettes to October.
As the outlet points out, production of the 2021 model year was expected to begin in September. By pushing production of 2020 Corvettes to October, Chevrolet will be able to make up some of the production it lost from both shutdowns. With production of the 2020 sports car set to restart next week, the automaker will have approximately five full months of manufacturing until work begins on the 2021 model year. Production of 2021 Corvettes will begin in early November.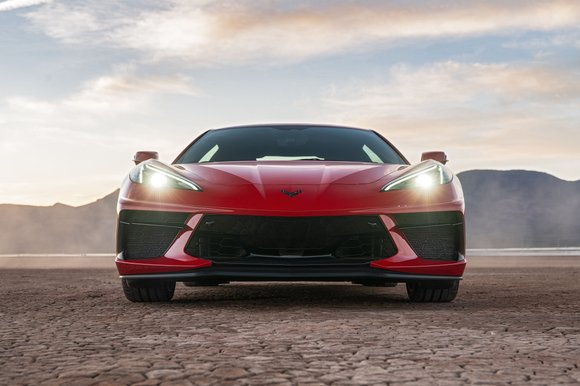 This wasn't really expected. We thought Chevy would've written off the 2020 Corvette to keep the 2021 model year on schedule. The decision to extend production of the 2020 model year is a great thing for consumers, as finding affordable trims of the model has been incredibly difficult. It could also mean that consumers who missed out on an allocation for a 2020 C8 Corvette could get a second chance, as long as Chevrolet opens orders for the sports car again.
Corvette Blogger has more good news about the 2020 Corvette. Production of 2020 Convertibles is set to begin on July 20th. There was a lot of hype surrounding the C8 Corvette Convertible, as it would be the first-ever hard-top convertible in the sports car's history. Despite coupe body styles going into production earlier this February, convertibles have been all but nonexistent on dealer lots. With production of the drop-top set to begin this summer, consumers may be able to purchase an option by this fall.
Chevrolet hasn't put out an official statement on production of the 2020 or 2021 C8 Corvette and we're sure all of this hinges around the coronavirus. If a second wave of the virus spreads across the country, resulting in more factory closures, or there are any other issues because of the pandemic, we're sure Chevrolet will have to go back to the drawing board to come up with a new timeline.