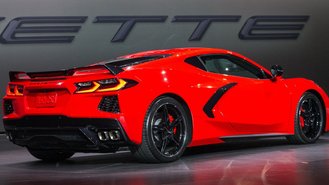 While potential 2020 Corvette buyers have probably been busy building out their perfect car using Chevy's visualizer, the latest order guide shows a handful of options you may not find listed online. In some cases, these "hidden" options may allow you to get more value out of your purchase. And possibly get free ice cream.
Here's what we found.
A More Affordable PDR Option
The Performance Data Recorder, or PDR, offers the ability to record and analyze your driving habits on and off the track to become a better driver and is standard in the Corvette 2LT ($67,295 with destination) and 3LT ($71,945). But did you know you can add it to the entry-level 1LT?
The 1LT starts $7,300 lower than the 2LT at just $59,995, but offers the PDR as a $1,795 option. It's listed under Option Code IOT as "Infotainment 3 Premium System with Navigation and Performance Data Recorder". If it's a must-have feature, this could be a way to get it for less cash.
(Image: Automobile Magazine)
Premium Luggage Set
Looking to make more stylish use of the C8's front storage area and rear trunk? For $1,450, Option Code S2L gets you a set of Premium Leather Weekend Travel Bags. Rather than the above gear shown in the C8's trunk demo, Chevy spokesperson Kevin Kelly says this is a new set specially designed to fit the C8.
But is it really worth $1,450? We can't say because Chevy doesn't have photos of it just yet. Still, some buyers may find value in having a potential collectible that's designed specifically for the C8 and lets the entire world know that you're serious about traveling in style. Or at least branded merchandise.
Rule-Breaking Color Option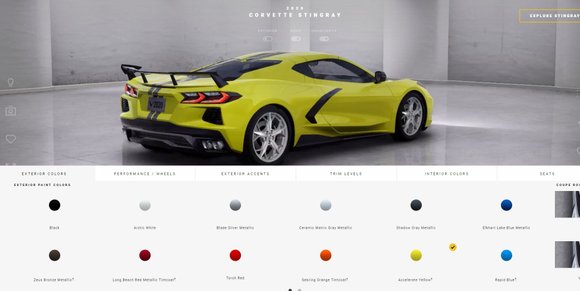 Although Chevy's website lists 12 paint colors and 9 interior choices for the C8, not every color can be combined and some have limitations depending on trim. However, Option Code D30 lets you stray outside the brand's "recommended" combinations for $590.
If you're looking for a bit more freedom to design a C8 to suit your unique tastes, have your local dealer guide you through the process.
Free Ice Cream (Sort Of)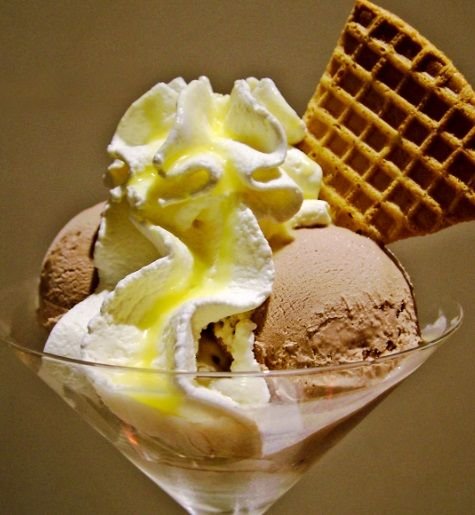 As in previous years, Corvette fans can make their experience truly memorable by having their car delivered straight to the National Corvette Museum in Bowling Green, Kentucky for $995 under Option R8C. Apart from a year's Museum membership, you'll get a VIP tour and orientation for your car.
The Museum also offers a Family Delivery Experience for those looking to share the experience with their kids or grandchildren. It includes things like a special delivery photo with your child, a Museum t-shirt, an extra delivery plaque, and a complimentary scoop of ice cream at the Museum's Corvette Cafe.
(Image: Wikipedia).