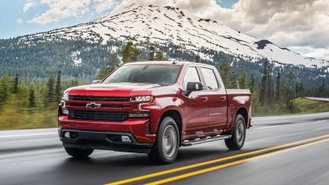 After much anticipation, Chevrolet officially unveiled its 3.0-liter turbodiesel engine for the 2020 Silverado 1500 earlier this June. While the motor was late to the party, it has immediately earned bragging rights in the never-ending full-size pickup war. Chevy revealed official fuel economy figures and with a 33 mpg highway rating, the Silverado 1500 with the diesel engine becomes the most fuel-efficient full-size option on the road.
Chevrolet claims that the 3.0-liter Duramax turbodiesel with the 10-speed automatic transmission and rear-wheel drive can get up to 23 mpg in the city and 33 mpg on the highway. Opting for four-wheel drive only impacts the pickup truck's fuel economy on the highway, bringing the figure down to 29 mpg.
Ford and Ram have diesel engines for their respective full-size pickups – the F-150 and the 1500, respectively. Fuel economy for the Ram 1500 hasn't been announced yet, while the F-150's 3.0-liter Power Stroke diesel engine is rated at up to 22/30 mpg (city/highway).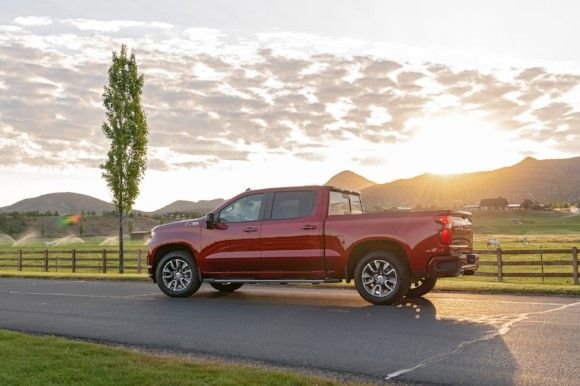 The Silverado 1500's diesel engine may have the edge when it comes to fuel economy, but it loses some ground when it comes to towing and payload capacity. Despite making more power than the competition, the best the diesel-powered Silverado 1500 can muster is towing up to 9,300 pounds and carrying 1,870 pounds of payload.
The F-150 can tow up to 11,400 pounds and has a payload capacity of 2,020 pounds. The Ram 1500 boasts class-leading towing capacity with a 12,560-pound figure. Payload capacity for the Ram 1500 isn't out yet.
The diesel powertrain will be available on both double-cab and crew-cab Silverado 1500 models. Deliveries of Silverados with the turbodiesel engine are expected to commence later this fall.