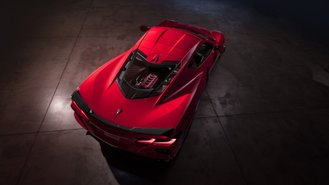 The Chevrolet C7 Corvette wasn't exactly slow, as base models could get from zero to 60 mph in just 3.7 seconds. The front-engine, rear-wheel-drive layout, though, held the vehicle back from being quicker and Chevrolet promised much better figures from the all-new 2020 C8 Corvette. With its engine now in the middle, the sports car can make the sprint in just 2.9 seconds. According to Chevrolet, that figure makes the 2020 Corvette the quickest base model in the nameplate's history.
Chevrolet claimed that the C8 Corvette would be able to get from zero to 60 mph in less than three seconds when the sports car made its debut, so it's nice to see that it lives up to its word. There is a catch with 2.9-second zero-to-60 mph time, though. You'll have to opt for the available Z51 Performance Package. If you choose not to, the time drops to 3.0 seconds flat, which is still impressive.
With those numbers, the C8 Corvette is in the same league as the previous generation's high-performance variants. The Z06, which came with a 650-horsepower supercharged V8 could get to 60 mph in 2.95 seconds. The ZR1 and its 755-horsepower supercharged V8 was capable of making the sprint in 2.85 seconds. The C8 Corvette comes with a 495-horsepower 6.2-liter V8, so the upcoming Z06 and ZR1 models should be much, much quicker.
Besides the mid-engine design, the new eight-speed dual-clutch transmission surely has a lot to do with the C8 Corvette's blistering zero-to-60 mph time.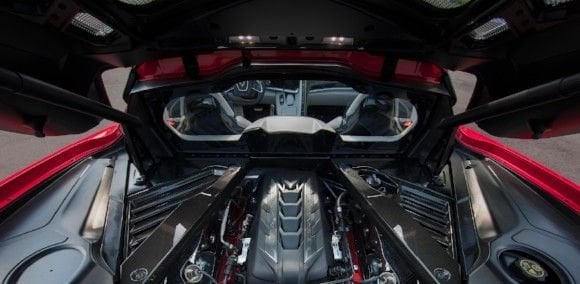 With its zero-to-60 mph time, the C8 Corvette is nearly as quick as some supercars. Vehicles like the Porsche 911 GT3, Ferrari 812 Superfast, Mercedes-AMG GT R, Aston Martin Vantage, and Ford Mustang Shelby GT500 have zero to 60 mph times that aren't too far off of 3.0 seconds. Only a few hundreds of a second separate the new C8 Corvette from more rarified territory that's dominated by Lamborghini, McLaren, Bugatti, Ferrari, and high-performance Porsches. Not bad for a base Corvette.