In the crowded compact crossover market, buyers search for the best deal, which means comparing features between competitors. Shoppers interested in the Ford EcoSport will be disappointed to learn the 2019 model carries over mostly unchanged for the 2020 model year. One feature missing from the 2019 model was auto emergency braking. That same feature is missing for 2020 even as many of its competitors offer it as either a standard or optional feature.
The move to not include it makes little sense when many consumers expect the safety technology to at least be an available option. Competitors such as the Mazda CX-3, Toyota C-HR, and Nissan Kicks all future auto emergency braking as a standard feature. Hyundai and Honda offer the tech as an available option on the Kona and HR-V, respectively.
What could save Ford is the 2020 EcoSport's price. While Ford has yet to confirm pricing next year's model, the 2019 model sat mid-pack in terms of cost with the Mazda CX-3 and Chevrolet Trax commanding a slightly higher price.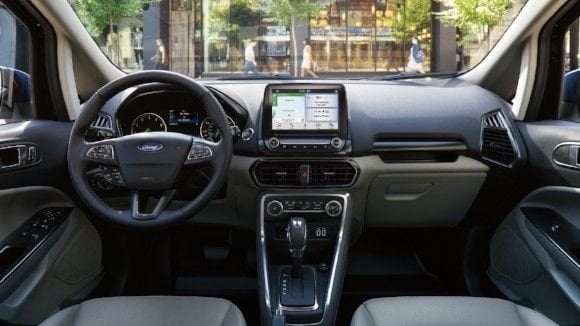 One reason Ford may not offer the technology is due to the EcoSport's age. While the crossover is new in the U.S., the nameplate has been around since the 2004 model year with the current-generation car debuting in other markets in 2013. Ford didn't bring the vehicle to the U.S. until 2017.
It's an old platform criticized for its dated driving characteristics, styling, and interior. Ford is likely waiting to debut the third-generation EcoSport to offer auto emergency braking and a slew of other safety features. It's likely that adding the technology now, essentially retrofitting the EcoSport to accommodate auto emergency braking, has yet to make financial sense for the company.
However, there is no news as to when the next-generation EcoSport will arrive, so customers wanting auto emergency braking will have to do without when buying a 2020 Ford EcoSport.