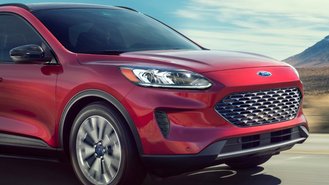 Last month's reveal of the 2020 Ford Escape confirmed the small SUV will be getting a complete redesign this fall with more tech, more space, and two fuel-sipping hybrids. Order guides reveal 2020 Escape pricing will start at $25,980 with destination, a $780 increase compared to the previous year.
At that price, the Escape S will be $765 more affordable than the new Toyota RAV4 LE ($26,745), but $585 pricier than the Honda CR-V LX ($25,395). Most consumers may end up opting for the Escape SE ($28,190), a trim likely to be stocked in greater numbers that will offer options like adaptive cruise control.
In terms of engines, S, SE, and SEL trims will come with a 1.5L EcoBoost rated at 180 hp and 177 lb-ft of torque. An upgraded 2.0L EcoBoost is available in SEL and Titanium grades offering 250 hp and 275 lb-ft. The new 2.5L Hybrid makes 198 hp and will be available in the midgrade SE Sport and range-topping Titanium.
Having said all that, we found some quirks during the course of our analysis that we were able to confirm today with Ford spokesperson Dan Jones.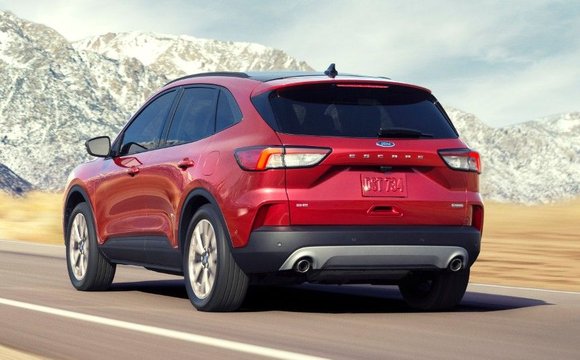 First, while the SE Sport will be the cheapest way to get a hybrid Escape, it will also be that trim's sole engine choice. At $29,350, it will be $405 more expensive than a Toyota RAV4 Hybrid LE ($28,945). MPG numbers haven't been posted, but some speculate it could earn 39 mpg based on Ford's claim of a 550-mile range. Pricing for the Plug-In Hybrid is not yet listed. Ford says it will have the ability to travel 30+ miles on EV power, which would best the 26-mile Kia Niro Plug-In.
Next, the Titanium will start at $34,495 and will come standard with the 2.5L hybrid. You'll still be able to choose a traditional gas engine, but it'll be the 2.0L EcoBoost and only in an all-wheel-drive configuration. The EcoBoost is listed at $37,780, making it more expensive than an all-wheel-drive Titanium hybrid ($35,995). At that point, shoppers will be looking at an MSRP that's $2,565 more expensive than the previous year ($35,215 for the 2019 Titanium 4x4).
At nearly $38,000, that also means that the most expensive Escape will be positioned higher than all-wheel-drive versions of the Honda CR-V Touring ($35,195) and Toyota RAV4 Limited ($36,145). Even at that price, optional equipment could push pricing to nearly $40,000. For example, the new Titanium Premium Package is listed at $1,995 and adds a new head-up display and panoramic roof, bringing the MSRP to $39,775.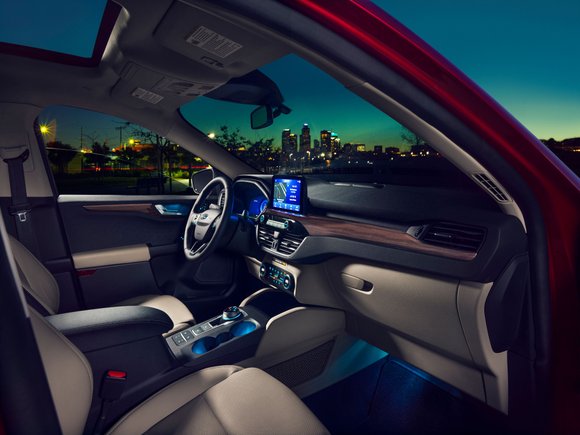 While some consumers may balk at a nearly $40,000 Escape, we think it's worth noting that this isn't the first time Ford has made us raise an eyebrow with price increases as a result of a redesign. Several years ago, prices for the new Expedition rose up to $8,650. Earlier this year, we learned that the new Explorer will be up to $8,115 more expensive.
While we think the new Escape's pricing is largely in line with competitors in the areas that probably matter most, shoppers will want to weigh their choices carefully when evaluating some of the vehicle's exciting new options and anticipated advances in fuel efficiency. For now, we're reserving judgment until the first reviews start coming in.