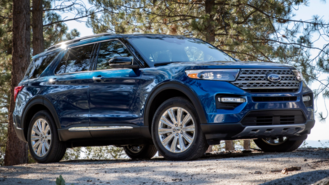 When it goes on sale this summer, the 2020 Ford Explorer will arguably be the most advanced Explorer ever built. Advanced safety features, a fuel-sipping hybrid and a performance-oriented ST variant are all slated to ignite buyer interest in a fiercely competitive segment.
However, order guides reveal that the redesigned Explorer will be considerably more expensive than the current model, at least once you dig past the surface. Based on our analysis, shoppers can expect to see price increases worth as much as $8,115 on certain versions.
The entry-level Explorer will start at $33,860, a price that includes a $1,095 destination charge. That's $400 more than last year's MSRP of $33,460, making it a seemingly stellar value when you consider that valuable safety features like auto emergency braking will come standard.
Of course, that's assuming you'll even be able to find a base model in stock at your local dealer. Based on what we've seen in the past, shoppers are often more likely to find a better-equipped XLT. This happens to be the point at which shoppers will begin to see much higher prices.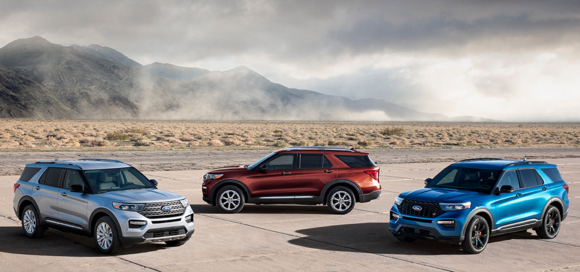 The 2020 Explorer XLT will start at $37,770, $2,275 more than the previous year. Opting for the well-equipped Limited requires ponying up $49,225, $5,365 more than last year's MSRP of $43,860. The higher prices don't end there.
The all-new 400-horsepower Explorer ST has been priced from $55,835, or $8,115 more than the old Explorer Sport ($47,720). Although the vehicles are arguably two different animals, this could come as a shock to those considering the latest addition to the brand's lineup of ST performance models.
Anyone wanting to know what a $60,000 Explorer looks like may want to check out the range-topping Explorer Platinum. At $59,345, it'll be the most expensive version, $4,085 pricier than last year's sticker price of $55,260. So is the new Explorer too expensive?
That might depend on who you ask.
Shoppers have already shown a willingness to pay nearly $50,000 for a Honda Pilot Elite and over $54,000 for a Chevrolet Traverse High Country. However, a nearly $60k price tag appears to make the Explorer Platinum the priciest vehicle in its segment.
According to our records, big price increases accompanying Ford's redesigns haven't been all that unusual. When the 2018 Expedition was introduced, prices went up as much as $8,650, with the top of the range reaching nearly $80,000.
Will the new Explorer be good enough to justify its price? We asked around our office here in El Segundo. "At that point, you might as well buy something else," says Marketing Specialist Mariana Aristizábal, alluding to a possible upgrade to the luxury segment.
Some shoppers may find themselves asking the same question. After all, a three-row Lexus RX starts just under $49,000, while an Acura MDX with Advance Package and all-wheel drive just about reaches the $60,000 mark.
We'll have to drive the new Explorer to find out whether or not Ford's prices reflect just how good it is.