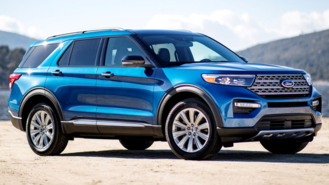 Ford announced Tuesday it will offer Michelin's Selfseal tires—tires that sport a new technology designed to slow air leaks. Ford will put these tires on certain 2020 Ford Explorer trims—the Platinum and Limited Hybrid trims equipped with four-wheel drive. Limited two- and four-wheel-drive trims can equip the tires for an extra cost.
The tires operate differently than your standard run-flat tires automakers have used for years. The Michelin Selfseal tire works by containing a natural rubber sealant that can patch a hole or surround an embedded object. However, the new tire's self-sealing capabilities are not designed as a permanent solution. The self-sealing tire is only capable of sealing 90 percent of a puncture up to a quarter inch in diameter. It'll slow a leak to less than 15 psi per week.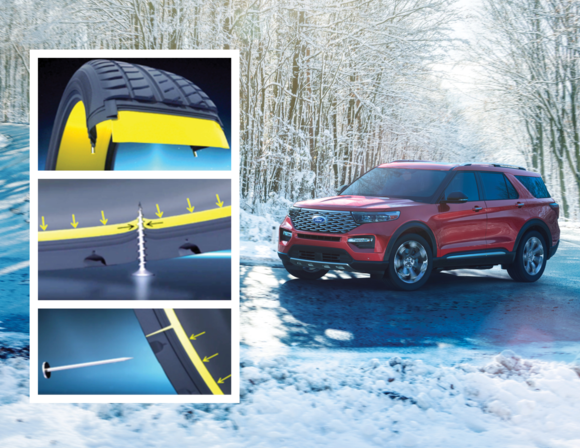 Your standard run-flat tire works by offering reinforced sidewalls that are designed to support a vehicle's weight. Other run-flat tires support the vehicle's weight with a physical ring. While the technology between the two types of tires differs, the goal is the same—provide enough support to get the vehicle to a safe location where you can adequately patch the tire or replace it safely. It's a way to keep stranded drivers off the side of busy highways.
While the new technology is great, it's not a solution for every tire problem. If there's a puncture in the sidewall or the sidewall is damaged and is leaking air, the Selfseal tire won't work. However, Ford will still offer a spare tire in the Explorer just in case such a situation occurs.