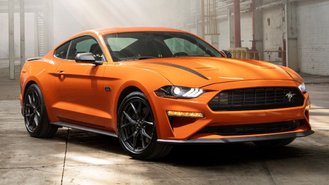 Last month, Ford introduced the 2020 Mustang High Performance Package, a new track-inspired choice for enthusiasts to coincide with the model's 55th anniversary. The automaker says the car melds the 2.3-liter EcoBoost engine from the Focus RS with components derived from the more expensive Mustang GT. Now, we know just how much it's going to cost shoppers when it goes on sale this fall.
Order guides reveal pricing for the High Performance Package will start at $4,995, bringing the 2020 EcoBoost Coupe to $32,760 including destination. The new Handling Package adds $1,995, but with a required equipment package (Equipment Group 101A), cars with both will start at $36,755. The optional 10-speed automatic adds $1,595. Our analysis was confirmed this morning by Ford spokesperson Jiyan Cadiz.
So will the Performance Pack be a smart buy at $4,995? That probably depends on your priorities. Configured with the Performance Pack and a manual transmission, that will make the Mustang just $270 more expensive than a Chevy Camaro 1LE equipped with a 335 hp V6 ($32,490 for the 2019 model, 2020 pricing has not yet been released). With the Handling Pack, it'll land $30 higher than a stock 2020 Mustang GT ($36,725).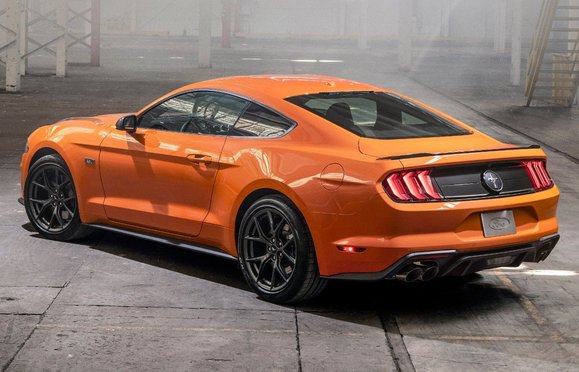 With 330 hp and 350 lb-ft of torque, the Performance Pack will offer a 20 hp advantage over the current EcoBoost Mustang (but no apparent increase in torque). Key differences include more aggressive aerodynamics, a specially-tuned quad-tip exhaust, upgraded suspension, and a claimed 0-60 time in the four-second range.
Opting for the Handling Pack gets you sportier elements like 19-inch painted aluminum wheels with Pirelli P Zero summer tires, rear sway bar, "semi-metallic brakes", and a MagneRide damping system. The Handling Pack is exclusive to EcoBoost Coupes equipped with the Performance Pack.
The muscle car segment has been seeing a fair amount of activity recently. Last month, the aging Dodge Challenger reportedly managed to outsell the Camaro for the first time. Later this year, the Camaro will gain a new grade called the LT1 offering V8 power for less than $35,000.
This fall, Ford plans to reignite the horsepower wars by introducing an updated Shelby GT500 featuring a supercharged 5.2-liter V8 boasting 700 hp. According to the automaker, the car will be the most powerful street-legal Mustang it has ever produced.
Learn more about the current Mustang on sale now »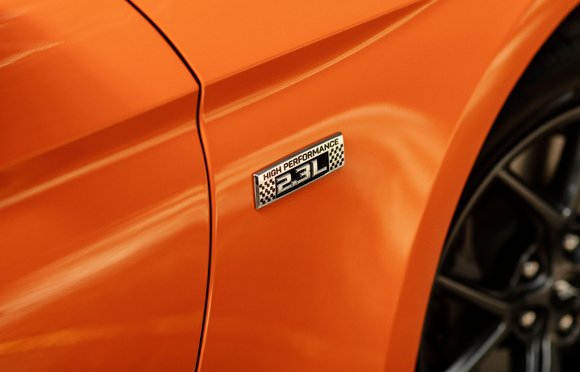 Pictured: 2020 Mustang