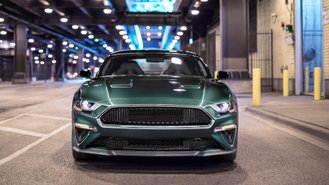 There are few cars as iconic as the 1968 Ford Mustang GT390 Fastback from 1968's Bullitt. It's the best part of an otherwise unforgettable movie, but the 10-minute chase scene with a Dodge Charger desperately trying to elude the Mustang through the streets of San Francisco has become movie legend. Ford has capitalized on the movie's popularity by introducing several special edition Bullitt Mustangs. The latest special edition Bullitt Mustang debuted for the 2019 model year; however, those hoping to pick up a 2020 model will have to pay a bit more.
A Ford spokesperson confirmed last week the 2020 Ford Mustang Bullitt would see a price increase without any apparent major changes in equipment. The price for the 2020 model increases $1,215 to $48,905 (price includes the $1,095 destination charge). That's a modest uptick over the 2019's starting price of $47,690, which includes the $1,095 destination charge. That's a hefty price increase over your standard 2020 Mustang GT that starts at $36,725.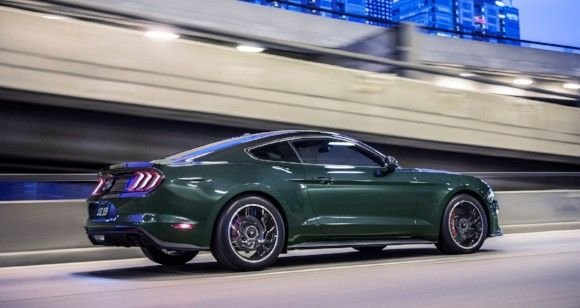 The current Mustang Bullitt offers customers a heap of performance goodies. Out of the box, the Mustang GT's naturally aspirated 5.0-liter V8 is tuned to produce 20 more horsepower than your standard GT — 480 compared to 460. Torque is the same at 420 pound-feet. However, that's not all. The Mustang Bullitt also has a higher top speed—163 mph compared to 155 mph. Engine upgrades include a new open-air induction system, bigger throttle bodies, and the Shelby GT350 intake manifold.
Other upgrades include black exhaust tips, active exhaust, subtle chrome accents, and 19-inch 19-inch torque thrust aluminum wheels, and a Q-ball shift knob. Colors include the classic Dark Highland Green and Shadow Black. The car is adorned in Bullitt inspired accents such as a special steering wheel logo, Bullitt Electronics Package, and more.