Honda recently announced that the 2020 Honda Civic Hatchback would get a $200 bump in pricing and now we know what kind of increase is in store for the sporty Si trim. While the Civic Hatchback only goes up by a few hundred dollars in pricing for 2020, the Civic Si gets a more considerable $700 hike in pricing.

Both the 2020 Honda Civic Si Coupe and Sedan start at $25,930 (prices include the $930 destination fee). Last year, the models carried price tags of $25,230. It's a 2.8% increase from before, which is higher than the 1 to 1.5% that we're used to seeing year-over-year. The extra money, though, brings quite a few goodies.

For Honda, the Si models now come with a different final drive gear ratio that's 6% shorter than before, which should result in quicker acceleration. That is just a minor change. The really juicy bit is that Honda Sensing is now standard. Honda Sensing includes automatic emergency braking, lane departure warning, adaptive cruise control, lane keep assist, and automatic high beams. Previously, Honda Sensing wasn't offered on the Si models.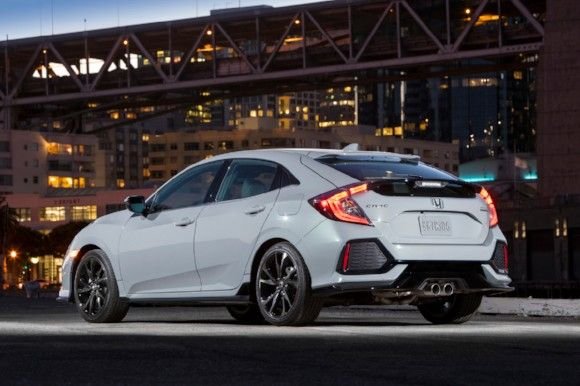 Honda has made a couple of cosmetic changes to the Civic Si trims, too, including a different front fascia, new LED headlights as standard, a refreshed rear bumper, for the Sedan, and revised trim pieces for the fog lights. Updates have also been made to the interior, where the models get new sport seats with red accents, as well as new red trim for the instrument panel.

Power for the Si trims still comes from a turbocharged 1.5-liter four-cylinder that makes 205 horsepower. A six-speed manual transmission and front-wheel drive is the only configuration available.

The Civic Si competes in a crowded segment of compact vehicles. The Volkswagen Golf GTI ($28,490), Hyundai Elantra Sport ($24,730), Hyundai Veloster Turbo R-Spec ($23,830), Hyundai Elantra GT ($21,380), and Subaru WRX ($28,080) are all competitors.
Pictured: 2019 Civic Hatchback