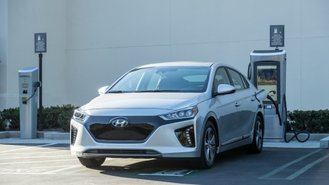 Range for the Hyundai Ioniq Electric has remained stagnant since it came out for the 2017 model year. The vehicle continues to be fitted with a 28 kWh battery pack that's good for a range of 124 miles. That's not a good figure when some electric vehicles are well over the 200-mile mark. There's some good news for Ioniq EV fans, as EPA figures for the 2020 model reveal that range has increased to 170 miles.
On the face of it, 170 miles may not sound that impressive, but a 37% percent improvement is nothing to scoff at. According to Green Car Reports, the 46 miles of range comes from a larger battery pack – 38 kWh compared to 28 kWh. The outlet also claims that power for the Ioniq Electric is up. The 2019 model was rated at 118 hp, while the 2020 model now has 134 hp.
The changes have seen the Ioniq EV's efficiency drop. The 2020 model now has a combined rating of 133 MPGe, the 2019 model was slightly better at 136 MPGe combined. Still, despite the drop, the Ioniq EV is still one of the more efficient electrics on the road. Tesla's Model 3 Standard Range Plus trim is the only electric vehicle with a better combined efficiency rating of 141 MPGe.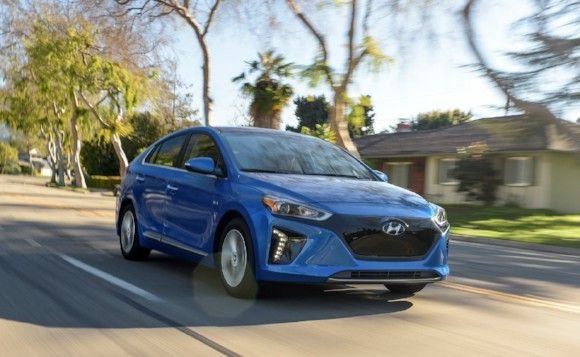 Compared to other electric cars on the market, the Ioniq EV still lags behind in total range. The Nissan Leaf Plus (226 miles), Chevrolet Bolt (259 miles), Kia Niro EV (239 miles), Kia Soul EV (243 miles), Hyundai Kona Electric (258 miles), and Tesla Model 3 (310 miles) can all travel longer distances.
Pricing for the 2020 model hasn't been announced yet, but we're sure it will cost a little more than the 2019 model, which started at $31,245 including destination. If you don't need an extra 46 miles of range, you'll be interested to hear that the 2019 Ioniq EV is the cheapest lease available on a car in America. In California, qualified buyers can get an Ioniq EV for just $109 a month with as little as $0 down. With the Ioniq EV's price tag, being able to score one of these EVs at that kind of monthly payment is a heck of a deal.