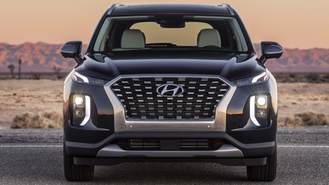 The 2020 Hyundai Palisade just became a little more expensive to start the new year. According to a recent pricing guide, sticker prices for the brand's largest SUV have increased $250. While this appears to make the Palisade cheaper than the 2020 Kia Telluride, a closer look reveals that Kia has raised prices, too.
As of January 7, the Palisade SE starts at $32,895 (up from $32,645) following a $225 increase in MSRP plus a $25 hike in destination charge. Every trim is subject to the same increase, with the model topping out at $47,745 with the well-equipped Palisade Limited with all-wheel-drive.
On paper, this makes the Palisade SE $110 more expensive than a Kia Telluride LX (previously, the Kia was $140 higher). However, we've just learned that Kia has raised prices as well. The Telluride now starts at $33,060, up $275 from the original price of $32,785.
After all is said and done, the Telluride's starting price is now $165 higher than the Palisade.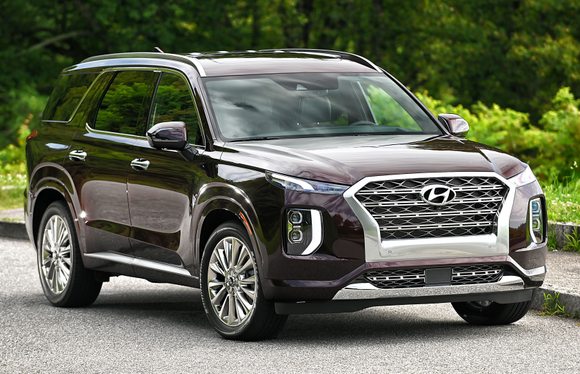 Price hikes aren't unusual, but the changes may be unwelcome news for consumers. Strong demand has kept prices for both models at or near MSRP in many parts of the country. There are no rebates on the Telluride, and the only real discount for buying a Palisade is a $500 bonus for switching brands.
We think it's worth noting that the two vehicles aren't the only models subject to price hikes. For example, Hyundais ranging from the Accent to the Santa Fe are affected by similar changes. Even the all-new 2020 Hyundai Venue has gone up $125 to $18,470 ($19,670 with the optional CVT).
Will a price hike deter buyers? Probably not. According to our review, the Palisade boasts a smooth ride and impressive interior with value-oriented features like standard automatic emergency braking. Based on our last comparison, the Telluride offers a slight advantage in interior space plus more option packages.
Compare the Hyundai Palisade vs. Kia Telluride »
Editor's Note: After originally publishing this article, we learned Kia raised Telluride prices. We've updated this article based on our revised pricing analysis.