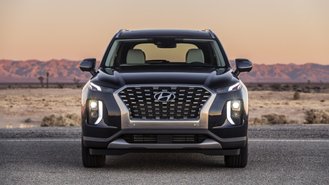 When automakers price their vehicles, they often follow a hierarchy, especially if there are two different versions of virtually the same model—like the Kia Telluride and Hyundai Palisade. In this marriage, Kia is the entry-level brand while Hyundai is more upscale; however, they flipped the script for pricing the two. The Hyundai Palisade will start $32,595 (price include destination) while the Kia Telluride begins at $32,735 (price include destination). It's a difference of $140.
The nearly identical pricing pits the two as competitors in an already crowded field. Competitors include the Ford Explorer, Subaru Ascent, and the Honda Pilot. Both the Explorer and Ascent are more expensive with the Subaru offering all-wheel drive, starting at $36,675 and $31,995, respectively. The Honda Pilot is cheaper, starting at $31,450.
Differences between the two are minimal if nonexistent. The Telluride offers more third-row headroom and three cubic feet more of cargo space. It's also longer and wider than the Palisade, but only by a smidge. Both use the same 3.8-liter V6 making 291 horsepower and 262 pound-feet of torque. However, they return slightly different fuel economy ratings. The Telluride gets 20 mpg city, 26 mpg highway, and 23 mpg combined while the Palisade gets 19 mpg city, 26 mpg highway, and 22 mpg combined.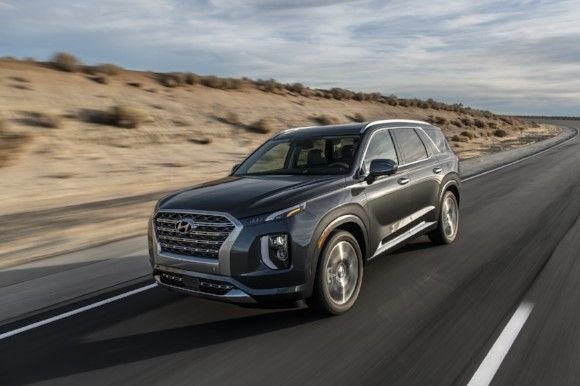 Styling, however, is a significant differentiator even though the two ride on the same platform with the same bones. The Telluride has a more traditional styling aesthetic with boxy proportions and a fiercely upright grille. The Palisade takes more risks with its split headlight design, massive in-your-face grille, and different C- and D-Pillars that contribute to the difference between rear-end designs. There's more differentiation inside.
Strangely, it's unclear why the South Korean automaker would price its two flagship SUVs so close together in price. While they're stylistically different, they harbor enough similarities that picking one over the other would be no easy task. Then again, maybe the company believes Kia buyers can easily become Hyundai buyers, and vice versa.