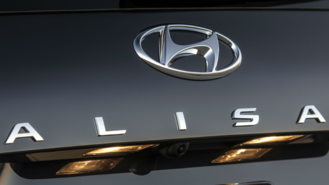 Consumers continue to ask for more SUVs and crossovers, and automakers, like Hyundai, are more than happy to oblige. Hyundai is currently in the middle of an SUV onslaught and has officially named its upcoming, three-row SUV that will debut at this month's Los Angeles Auto Show the Palisade.

The new Palisade is supposed to replace the three-row Santa Fe, which was recently renamed the Santa Fe XL, as the largest SUV from the South Korean brand. While the vehicle is still shrouded in mystery, the Palisade could closely resemble or at least get design cues from the Grandmaster concept the brand unveiled earlier this year (pictured). The concept had a bold design that made it look unique, a good thing for a company's flagship SUV.

We know the Palisade will be able to seat up to eight, and we're guessing a seven-passenger layout is also in the cards. It's safe to assume that the vehicle will get a V6 engine and be offered in both front-wheel drive and all-wheel-drive configurations. The Palisade is expected to compete against vehicles like the Honda Pilot, Ford Explorer, Kia Sorento, Toyota Highlander, and Subaru Ascent.

More information on the Palisade will be released at the Los Angeles Auto Show, which takes place later this month. The vehicle will supposedly be a 2020 model year, which means it could go on sale next year.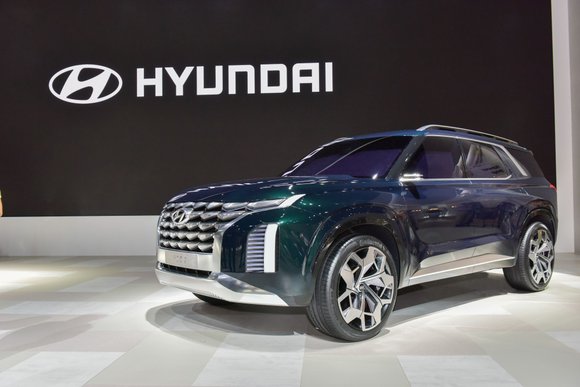 Pictured: Grandmaster Concept