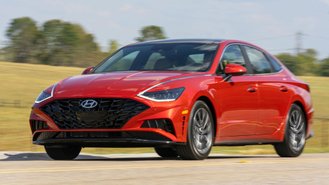 It doesn't seem like too long ago when Hyundai showed off its nifty Remote Smart Parking Assist (RSPA) system for the 2020 Sonata during the latest Super Bowl in an ad with some help from prominent Boston natives. The system allows owners to maneuver the vehicle with the key fob from outside the car. For owners that find themselves parking in tight, urban areas regularly, it can be quite helpful. Unfortunately, Hyundai has found an issue with the system's software and is recalling certain Sonata and Nexo models that are equipped with the feature.
A new recall announced by the National Highway Traffic Safety Administration (NHTSA) claims that a total of 11,870 Nexo and Sonata models are equipped with a faulty version of the smart park feature that "may fail to prevent vehicle movement upon detection of an RSPA system malfunction." In other words, if you're using the parking assist feature with your key fob, there's a chance that it won't stop.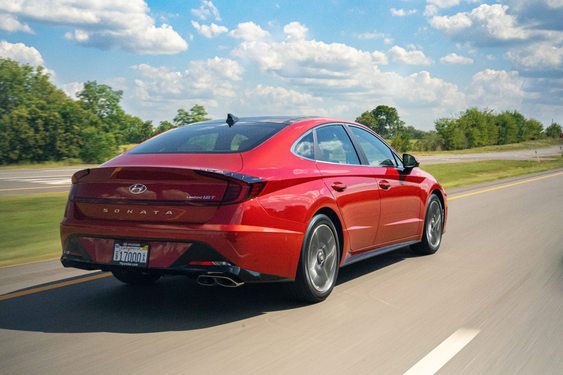 The fix involves reprograming the RSPA software, which will be done free of charge. The recall will begin on June 4 and Hyundai isn't aware of any injuries that have occurred because of the issue.
This isn't the first recall Hyundai has had to issue for the 2020 Sonata. A total of 5,044 models built between October 22, 2019 and February 13, 2020 were recalled earlier this year because of incorrect tire pressure labels on the inside of the driver's door. The affected vehicles also had owner's manuals that had an incorrect tire size.
Relatively speaking, Hyundai's recall for RSPA is small. One reason for that is the automaker only offers the high-tech feature on the range-topping Sonata Limited. It's only for gas-only models, too, as the Sonata Hybrid isn't offered with the system. Also, the all-new 2020 model only recently went on sale. Together, these factors mean Hyundai doesn't have too many vehicles to fix.
Owners can contact Hyundai customer service at 1-855-371-9460 or visit the NHTSA's website for more information on the recall.