At the 2019 New York International Auto Show, Hyundai announced the 2020 Hyundai Sonata would receive an N Line performance model, according to Autoblog. And it's more than a revised front fascia and fancy wheels as previously applied.
Details are a bit sketchy at the moment, but it appears Hyundai is continuing to expand its N Line performance brand to include both aesthetic and performance improvements, the latter of which was typically reserved for pure N models. The Korean automaker did this with the Elantra GT N Line, too.
The digital publication spoke with Hyundai's director of communications Jim Trainor who said the 2020 Hyundai Sonata N Line would produce at least 275 horsepower, or possibly more. Trainor wouldn't say which engine Hyundai would slip under the hood though Hyundai's turbocharged 2.0-liter mill would be a good fit.
While 275 horsepower is a vast improvement over the 191-horsepower base 2.5-liter engine, it's not a massive improvement over the previous 2.0-liter turbocharged Sonata that made 260 horsepower. The 2020 Hyundai Sonata N Line will receive both performance and visual upgrades.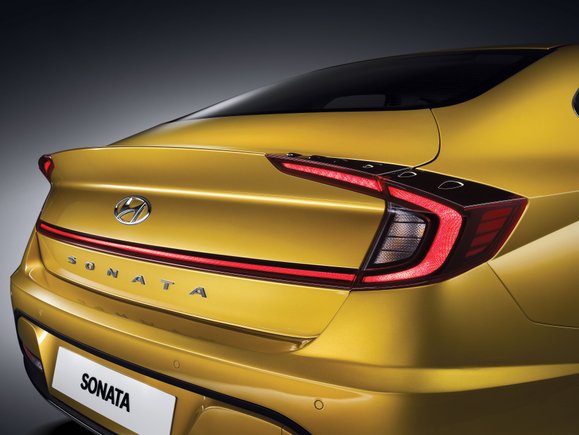 The Sonata N Line will have plenty of competition. The Honda Accord 2.0T produces 252 horsepower while the Toyota Camry with the optional 3.5-liter V6 makes 305 horsepower. If the Sonata N Line makes considerably more power than the 275 Trainor mentions, then it could give the V6 Toyota a run for its money.
The 2020 Hyundai Sonata N Line will go on sale sometime in 2020.
Pictured: 2020 Hyundai Sonata