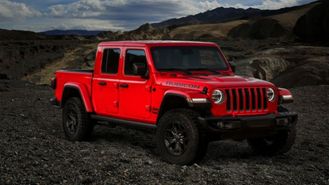 Saying that the Jeep Gladiator was one of the most anticipated vehicles of the decade somehow feels like an understatement. Consumers have been waiting a very long time to see a pickup with a Jeep badge, and the Gladiator delivers on all fronts. To commemorate the release of the new Gladiator, Jeep introduced the Launch Edition – a limited-edition trim that went on sale on April 4. Despite offering 4,190 units of the 2020 Jeep Gladiator Launch Edition, every single one was accounted for in just one day.

Jeep officially announced that all of the Launch Edition pickups was scooped up the same day the automaker started the ordering process. In order to purchase a Gladiator Launch Edition, consumers had to go through a process that included selecting a limited-edition truck online, getting in touch with a dealer, and then finalizing the purchase with Jeep Gladiator Concierge.

The Gladiator Launch Edition is based on the off-road ready Rubicon trim, but, in limited-spec fashion, brings some unique features. There's a forged aluminum badge on the tailgate, 33-inch Falken tires, 17-inch gloss black wheels, black leather seats with red stitching, and a wrapped instrument panel. The Launch Edition is available in five colors: black, bright white, billet silver metallic, firecracker red, and granite crystal metallic.

Pricing for the Launch Edition comes at a hefty premium over a regular Rubicon. Opting to go with an entry-level Rubicon results in a price tag of $45,050 (including destination). The Gladiator Launch Edition costs $62,310. In our eyes, the $17,260 premium isn't worth it, but the special truck sold out in a day, so what do we know.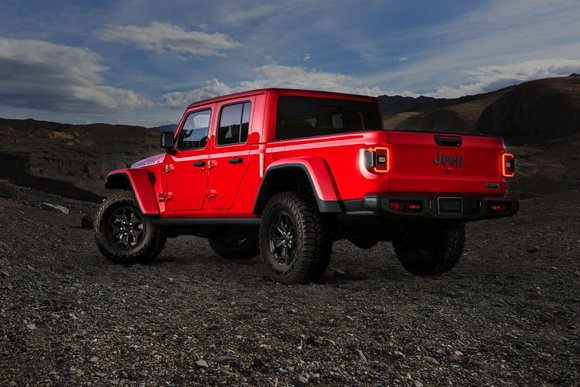 Consumers that managed to purchase one of Jeep's highly-sought-after Gladiator Launch Editions are eligible to win a one-year salary of $100,00 – that's more like an entire household's yearly salary – thanks to the "Find Your Freedom" contest. The catch, there's always one of those, is that owners will have to submit personal videos that will be judged by Jeep and U.S. Army veteran Noah Galloway.

We don't have to thoroughly explain just how important the new Gladiator is, but it's a significant vehicle for the American brand, which has recently seen its popularity soar. With the Gladiator, Jeep is catering to a niche group of midsize pickup buyers that want a premium off-roading experience.
Where else can you get a midsize truck that has an 8.4-inch touchscreen, a six-speed manual transmission, enough off-roading goodies to make enthusiasts blush, and the ability to enjoy the sun with a soft-top roof? Nowhere else. And that's before you consider the fact that you can remove the Gladiator's doors and its specs, which are class leading in certain areas.