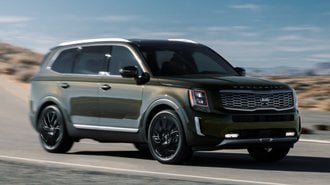 For the 2020 model year, Hyundai entered into the mid-size SUV segment with its brand new Palisade and Kia followed suit with the Telluride. Since their launch, both SUVs have been difficult to find on dealer lots, especially without a price mark-up. However, recent dealer inventory numbers suggest that it may be easier for shoppers to get their hands on a Palisade compared to a Telluride. As of this writing, national inventory listings show over 4,000 vehicles in stock for the Palisade but barely 700 for the Telluride.
Those cross-shopping these SUVs will find very few distinguishing factors between the two. Aside from overall exterior and interior design, the two SUVs are identical in almost every other aspect. Even when it comes down to pricing, there is only a $55 difference with the Palisade starting at $33,115 and the Telluride coming in at $33,060, including destination fees.
However, a closer look at these inventory numbers reveals that only a small handful of the listings are base model variants for both of the Korean automakers' SUVs. The Palisade appears to have only 15 SE models available and the Telluride shows just 64 LX models. With the vehicles already being scarce to begin with, serious shoppers will likely have to opt for the mid- or top-tier trim levels. That being said, both vehicles generally see little to no discounting, making them expensive choices compared to competitors.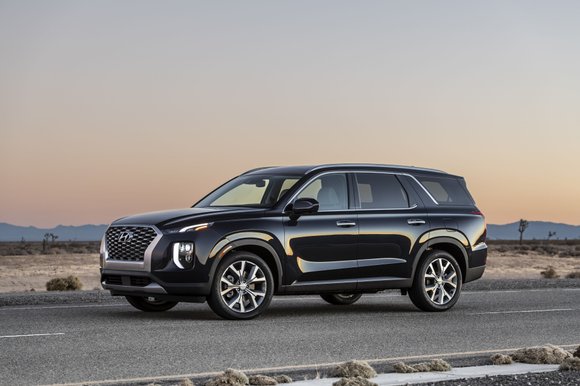 To put that in perspective, vehicles like the 2020 Honda Pilot and Ford Explorer are a lot easier to find and feature better deals. For example, we're seeing over 20,000 Explorers in stock offering 0% APR for 72 months for July 4th. Similarly, shoppers can find over 12,000 listings for the Pilot and surprisingly affordable leases starting at just $239/month.
Finance offers are relatively standard with the Palisade starting at 1.9% for 60 months and the Telluride featuring 0.9% for 48 months. However, neither are eligible for any cash discounts, even when financing at non-promotional rates. Both Hyundai and Kia have advertised lease offers on the SUVs but they do not present great values relative to MSRP.
It's likely that inventory levels will remain low even when 2021 models begin rolling on to dealer lots. As incentives tend to favor financing, purchasing a Palisade or Telluride may be the best option for interested shoppers. We recommend shopping around for the best price given the high likelihood of price mark-ups.
Current offers end July 6.