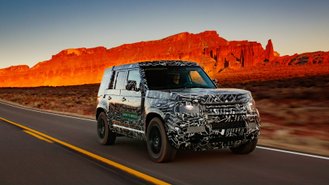 While the Land Rover Defender disappeared in 2016, Land Rover hasn't abandoned the segment just yet. The company is developing a new Defender it hopes will appeal to a broad range of customers – from families to off-road adventurers. According to Automotive News, the new Land Rover Defender will come in three distinct flavors – Defender 90, Defender 110, and Defender 130.
Each has a unique customer in mind. All three versions will seat at least five passengers, with the 90 and 110 capable of seating up to six while the 130 will seat up to eight. The Defender 90, a three-door SUV, will retain the SUV's iconic boxy appearance, and Land Rover will aim it at fun-seeking affluent youths. The Defender 110 will cater to couples and adventures while Land Rover positions the Defender 130 toward families.
To help the Defender reach an ever broader audience, there will be four personalization packs – Country, Adventure, Urban, and Explorer. Each is unique with a different customer base in mind, such as the Urban pack designed for cities and Suburbs and the Explorer pack for those wanting the off-road prowess that has made Land Rover famous.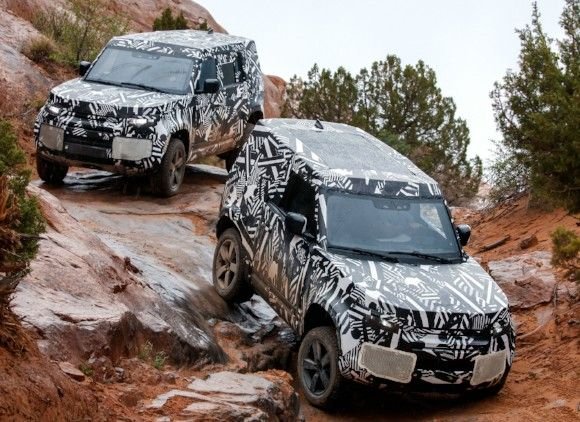 The three variations will also feature various lengths with the Defender 130 being the longest at 201 inches. The Defender 110 measures 187 inches while the Defender 90 is the shortest at a still lengthy 170 inches, up from 158 inches of the previous generation.
The new Land Rover Defender will debut in September at the Frankfurt Motor show. The Defender's most direct competitors will likely be the still unrevealed Ford Bronco, and the Jeep Wrangler here in the U.S. The reason Land Rover is expanding the Defender's appeal is that it will be sold in both China and the United States, and in the U.S., consumers are going bonkers for new crossovers of all sizes.