Despite not having Android Auto or Apple CarPlay, the Lexus RX is the Japanese automaker's best seller. For the 2020 model year, the RX bends the knee, finally getting smartphone support for both operating systems. With that simple change, Lexus' best-selling SUV would probably continue to do extremely well for itself. But that's just one of the many changes that accompany the RX into the 2020 model year.
The move for Lexus to offer Android Auto compatibility as standard on the RX is major news, because Lexus' parent company, Toyota, had voiced concerns over the smartphone integration because of possible security concerns. Toyota and Lexus were some of the last large automakers to introduce Apple CarPlay on its vehicles, and the RX is the first car from Lexus to have Android Auto. So it looks like Lexus, and Toyota, are finally entering modern times.
While Lexus hasn't stated whether future vehicles will have Android Auto capability, Toyota recently announced that the 2020 4Runner, Sequoia, Tacoma, and Tundra – take note of how those are either trucks or SUVs – will come with Android Auto.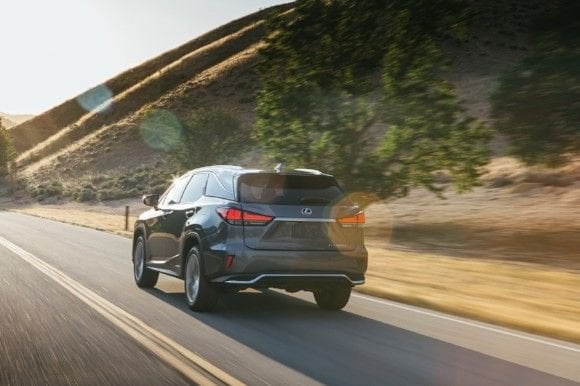 Nearly every other automaker on the market offers both Android Auto and Apple CarPlay compatibility on its vehicles. In terms of the RX's rivals, the Mercedes-Benz GLE-Class, Audi Q7, Acura MDX, Land Rover Range Rover, Land Rover Range Rover Velar, and Volvo XC60 have both. Some competitors, like the BMW X5 only have Apple CarPlay.
The addition of Android Auto to the RX's standard list of equipment comes at a good time, as Google recently came out with a new look for the smartphone system. The new update sees users be able to control other apps while being able to look at directions, utilize a new launcher, interact with a new dark theme, and navigate through a new notification center. The latest update is a major upgrade for Android Auto and gives the integration a new look, as well as a layout that's easier to use.
Good timing, then, for Lexus to join the Android Auto party. Other changes for the RX include a new exterior design, more safety features, a larger touchscreen, and revised suspension components for what it calls an enhanced ride. Pricing for the 2020 Lexus RX has not been announced yet.