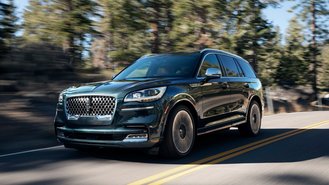 In a trend that's caught like wildfire throughout the entry industry, Lincoln brought the Aviator nameplate back with a midsize luxury SUV. The Aviator slots neatly in between the Nautilus and Navigator in terms of pricing, size, and now fuel economy, too.
Fuel economy figures for the Aviator have been announced, and the SUV's numbers are what you would expect from a vehicle of this size. The Aviator is offered with two powertrains, the base one consisting of a twin-turbocharged 3.0-liter V6 that makes 400 horsepower and 400 pound-feet of torque. For that combination, the EPA rates the SUV to get up to 18 mpg in the city, 26 mpg on the highway, and 21 mpg combined. Going with all-wheel drive lowers those figures to 17/24/20.
The Aviator's other powertrain, which adds an electric motor into the mix, is found on the Grand Touring and the Black Label Grand Touring trims is good four 450 hp and 600 lb-ft of torque. The EPA hasn't released figures for the plug-in hybrid powertrain yet.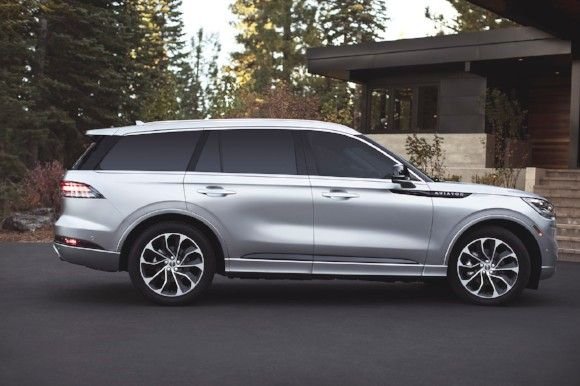 Compared to Lincoln's other SUVs, the Aviator fits smack dab in the middle. In its most fuel-efficient layout, the smaller Nautilus is rated to get 23 mpg combined, while the massive Navigator can get up to 19 mpg combined.
Against other midsize SUVs, the Aviator's fuel economy is average for the segment. The Mercedes-Benz GLE-Class falls slightly behind the Aviator's figures with a combined rating of 20 mpg. The Audi Q7 matches the Aviator's combined 21 mpg rating. Competitors like the BMW X5 and Cadillac XT5 are more fuel efficient with a rating of 22 mpg combined.