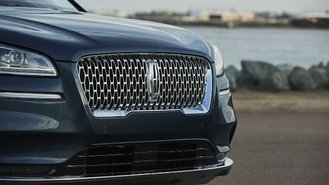 Ever since we saw the 2020 Lincoln Corsair at this year's New York Auto Show, we've been intrigued by the compact luxury SUV. The Corsair is a replacement for the stale MKC and – finally! – is so much more than a Ford Escape in a premium cut suit. Now, we know how much the crossover will cost and it's surprisingly affordable.

Going with a base model without any extras costs $36,940 (prices include destination). That makes the Corsair more affordable than the Audi Q5, Mercedes-Benz GLC-Class, Acura RDX, BMW X3, and Lexus NX. The entry-level Corsair, which is called the Standard, comes with a 250-horsepower turbocharged 2.0-liter inline-four, front-wheel drive, Lincoln Co-Pilot 360, an 8-inch touchscreen, SYNC 3, dual-zone automatic climate control, and more.

If you want all-wheel drive, it will cost a lot of money. In an interesting decision, Lincoln bundles its intelligent all-wheel-drive system with the Standard 1 package. The available package costs $1,650 and brings ambient lighting, 60/40 EasyFold second-row seats, navigation, and 18-inch wheels.
That's not all, though, as the all-wheel-drive system itself is an extra $2,200. So, if all-wheel drive is needed, it costs a total of $3,850. At the moment, Lincoln's offering a $250 discount on the Standard 1 Equipment package. That brings prices down to $3,600. Lincoln Co-Pilot 360 Plus, which brings even more advanced safety features is bundled into a convenient package that's priced at $3,050.

The more luxurious Reserve carries a starting price tag of $43,625. Once again, the 2.0-liter engine and front-wheel drive are standard. Unlike with the Standard trim, all-wheel drive can be had for just $2,200. The Reserve is also available with a 280-hp turbocharged 2.3-liter four-cylinder engine. Pricing, though, for the engine is wonky.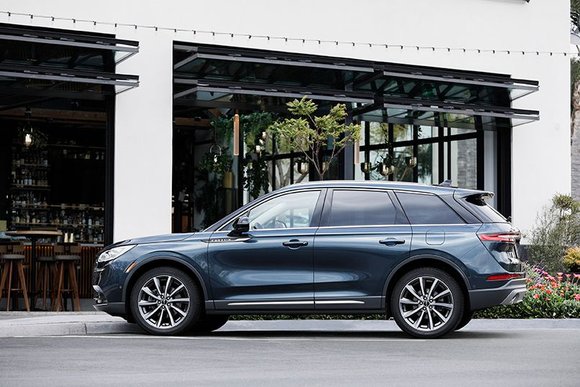 Ticking the box for the 2.3-liter engine requires you to get all-wheel drive and the Reserve 1 package. The optional package includes Lincoln Co-Pilot 360 Plus Package, ventilated front seats, heated rear seats, a heated steering wheel, rain-sensing wipers, and more. If you're still with us, getting the 2.3-liter engine costs $7,490 – $1,140 for the engine, $4,150 for the Reserve 1 package, and $2,200 for all-wheel drive. At the moment, Lincoln is offering a $750 discount on the Reserve 1 package, so the total comes down to $6,740.

A fully loaded Corsair will run you north of $60,000 and that doesn't even take Lincoln's Black Label trim, which is all but inevitable for the Corsair.

Then Corsair is an important vehicle for Lincoln, as automakers have really gone all in on SUVs. With pricing out in the open, it looks like the SUV will offer shoppers with great value, as the Corsair has an excellent list of standard equipment, including the attractive Lincoln Co-Pilot 360 suite. Lincoln's move to borrow design elements and features from its larger SUVs, mainly the Aviator and Navigator, also appears to be something that will help the Corsair stand out from the competition.