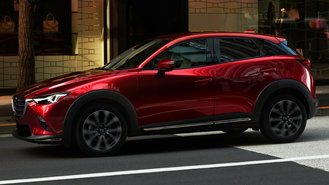 For those looking for a sub-compact crossover, choices will be more limited when the 2020 Mazda CX-3 goes on sale. With the arrival of the new CX-30, an early order guide shows the company has decided to only offer the CX-3 in one trim, Sport, and will be discontinuing the Touring and Grand Touring trims. As part of the change, the CX-3 will gain additional standard equipment for the coming year.
The 2020 CX-3 will start at $21,685 with destination, $1,260 less than the new CX-30 ($22,945). With less overlap at the higher end of the range, Mazda plans to make the Sport a better value by making driver assistance features from the i-ACTIVSENSE Package standard equipment.
The package includes full-speed automatic emergency braking, pedestrian detection, lane departure warning, adaptive cruise control, and other active safety features. Apple CarPlay and Android Auto will also come standard, which was not previously available on any CX-3.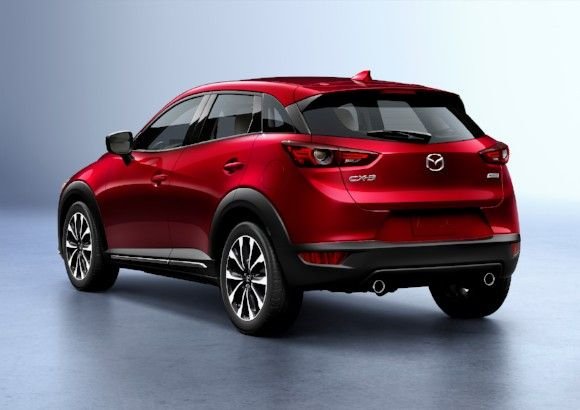 For reference, a 2019 CX-3 with the same features starts at $22,535, resulting in a $410 difference in price with the CX-30. With such a small step up in price, many buyers would have likely gone with the CX-30, as it comes with more power, more cargo room, and the newly redesigned Mazda interior.
Like many auto manufacturers, Mazda is attempting to fill the gaps in its crossover lineup. The 2020 CX-30 is Mazda's latest attempt at this, offering a vehicle for those who need more room than the CX-3 but don't want something as big as the CX-5. A Mazda spokesperson did not immediately respond to a request for comment regarding the brand's strategy.
This change not only helps the CX-3 avoid excessive overlap within the Mazda lineup but also helps it remain competitive within its segment. Competitors such as the Honda HR-V and Chevy Trax don't currently offer standard safety features on their lowest trims. With these new standard features and a lower sticker price, the CX-3 may come as a better value to potential buyers.
Learn more about the 2020 CX-3 »
Pictured: 2019 Mazda CX-3