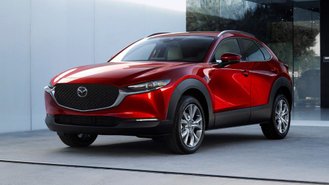 The all-new 2020 Mazda CX-30 is an interesting proposition. It's a subcompact SUV that sits above the CX-3, another subcompact offering, and below the compact CX-5. Since the CX-30 is smaller than the CX-5, we wouldn't blame the majority of consumers for thinking its more fuel-efficient. But according to the EPA's fuel economy figures, that's not the case. In fact, the two models get the same fuel economy.
The EPA rates the new CX-30 to get up to 25 mpg in the city, 33 mpg on the highway, and 28 mpg combined. A CX-5 with front-wheel drive and the base 2.5-liter four-cylinder engine has the same combined rating of 28 mpg. The breakdown is slightly different, as the CX-5 is rated at 25/31 mpg (city/highway).
With the CX-5 being the larger vehicle in nearly every respect over the CX-30, this may come as a surprise. But it's what's under the bodies that counts. Both the CX-30 and the CX-5 are equipped with a 2.5-liter four-cylinder engine. Both also come with a six-speed automatic transmission. The CX-5's engine has cylinder deactivation, which means it can shut down a few of its cylinders when they're not needed. That little difference is what helps the larger SUV get the same fuel economy as the subcompact CX-30.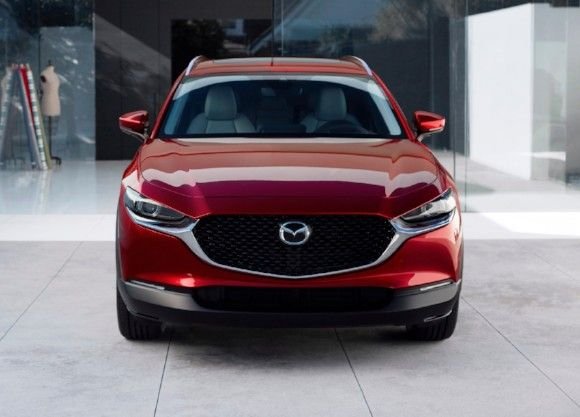 This sort of thing – a larger SUV getting similar fuel economy to a smaller model – isn't exclusive to just Mazda. Jeep's compact Compass and the automaker's midsize Cherokee share the same fuel economy figures. Both SUVs are rated at up to 25 mpg combined when configured with the same 2.4-liter four-cylinder engine and front-wheel drive. The difference between those two models mainly comes down to a six-speed automatic for the Compass and a nine-speed automatic for the Cherokee.
With advancements in technology, automakers can make larger vehicles that are more efficient than ever. For consumers, this means you don't have to downsize to get into something fuel-efficient.