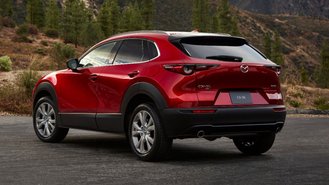 Mazda's latest crossover, the 2020 CX-30, was one of the vehicles we were looking forward to seeing in the flesh at the Los Angeles Auto Show. And now, we know how much it costs. Pricing for the CX-30 will start at $22,945 including destination, which makes it only $525 more than the Mazda3 sedan and $2,450 cheaper than the larger CX-5 SUV.
When we first heard of the CX-30, we thought it was Mazda's way of replacing the subcompact CX-3. But it looks like the new CX-30 will fit above the vehicle instead. The CX-3 costs $21,435, making it $1,510 cheaper. So pricing-wise, the CX-30 slots in between the subcompact CX-3 and the compact CX-5. The CX-30 also fits in between those two in size, as it's roughly 5 inches longer, 1.1 inches wider, and 1 inch taller than the CX-3. For the moment, the CX-30 doesn't look like it's a replacement for the CX-3, but another option that Mazda has for the subcompact segment.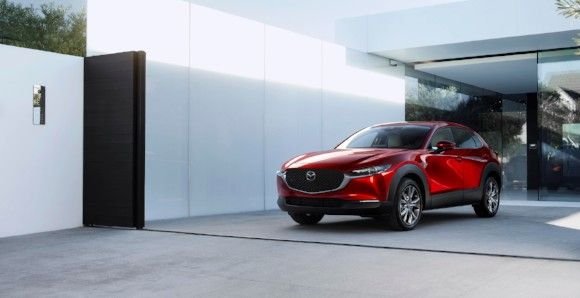 Compared to the smaller CX-3, the CX-30 is also more powerful. The new crossover comes with a 2.5-liter four-cylinder that's putting out 186 horsepower. The 2.0-liter four-cylinder in the CX-3 is rated at 148 hp, so it's a big step up. Mazda also claims that the CX-30's 186-hp engine is best in class, besting every other subcompact on the market.
The CX-30 is well equipped for its starting price with an 8-speaker audio system, an 8.8-inch display, LED headlights, 16-inch alloy wheels, two USB ports, and Mazda Connected Services, which allows owners to control some of the SUV's function through the MyMazda app. For the money, consumers are getting more with the CX-30 than they would with the base CX-3.
We expect the CX-30 to go on sale in the new few months and will compete with vehicles like the Hyundai Kona, Nissan Kicks, Honda HR-V, Jeep Renegade, Nissan Rogue Sport, and Toyota C-HR. If the CX-30 is like the rest of Mazda's SUVs, we expect it to have excellent driving dynamics and an upscale cabin. Though, we are hoping for more interior space than the CX-3 and better straight-line oomph.