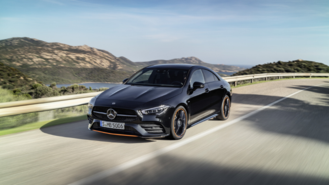 Contents
When Mercedes-Benz unwrapped the CLA-Class back in 2013, the small sedan's mission was simple: bring in a new demographic of buyers. With its swooping lines, affordable price tag, and Mercedes badge, the CLA did a decent job of bringing younger buyers to the brand. Unfortunately, with Mercedes recently unveiling the even smaller and more affordable A-Class, it's time for the CLA to move on from its endeavor. With that in mind, it looks like the affordable and stylish CLA is moving upstream for the 2020 model year.

Mercedes revealed a new CLA at the Consumer Electronics Show, and the vehicle looks even better, gets more technology, and is bigger than before. Starting with the obvious, the CLA borrows design cues from the new CLS-Class and upcoming A-Class. Underneath the more muscular body, the sedan has grown by roughly two inches in length and two in width than before, too.

Under the hood, the engine also helps the CLA differentiate itself from the new A-Class. The sedan gets a new 2.0-liter turbocharged inline-four that produces 221 horsepower and 258 pound-feet of torque. Those figures represent an increase of 33 hp and 37 lb-ft of torque from the current CLA250. Just as before, front-wheel drive and a seven-speed dual-clutch automatic transmission are standard. All-wheel drive via Mercedes' 4Matic system will also be offered.

On the inside, the CLA continues to surprise with the German automaker's new MBUX infotainment system. One of the main upsides to the new system is the ability to ask the vehicle complex questions by simply saying "Hey, Mercedes." In the press release, Mercedes gave an example of a complex question that the system can answer: "Find child-friendly Asian restaurants nearby with a 4-star rating which are neither Chinese nor Japanese?"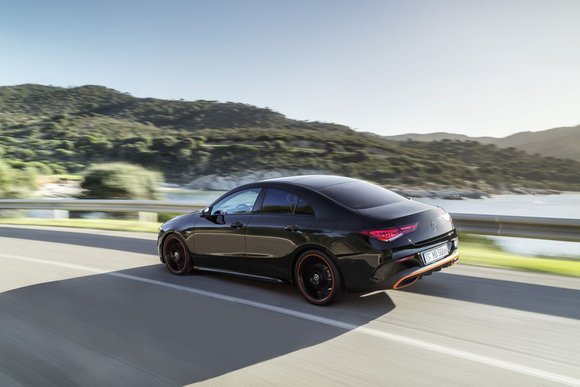 The new infotainment system brings two 7-inch screens as standard, though 10.3-inch screens are available. The screens can be controlled through various methods, including gesture control, a touchpad on the center console, touch pads on the steering wheel, and by simply using your fingers. Apple CarPlay and Android Auto are both standard. Design wise, the CLA's cabin looks incredibly similar to the new A-Class'.

Other changes for the CLA include more high-tech safety features. The adaptive cruise control system can now provide route-based support and can adjust the vehicle's speed when approaching a junction or turn. Lane change assist, active emergency stop assist, active brake assist, active LED headlights, a surround-view camera, and blind-spot monitoring are all offered on the CLA.

Despite having an underpowered engine and a cheap interior, the current CLA-Class has done extremely well for Mercedes. Even if pricing were to go up, which we expect it to with all of the changes, the new model looks like it's a much better vehicle in every aspect over the old one. If Mercedes' option was already a popular choice in the compact luxury segment against the likes of the Audi A3, Acura ILX, and BMW 2-Series, the swim upstream should only help the sedan's popularity.