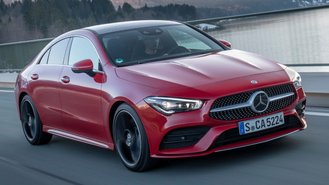 The Mercedes-Benz CLA is set to receive a hefty price increase when the redesigned 4-door coupe arrives this fall. Early order guides reveal the 2020 CLA250 will start at $37,645 after a $995 destination charge, $3,550 more than the 2019 model and $6,820 more than when the first CLA arrived back in 2014.
The new CLA is larger than the current generation, boasting styling cues inspired by the larger (and more expensive) CLS. The interior evokes the latest the brand has to offer, like a digital cockpit featuring optional dual 10.25-inch touchscreens paired with a new voice-activated infotainment system.
At $37,645, the CLA will be $3,850 more expensive than the A220 ($33,795 for 2020) and $4,750 more affordable than a C300 ($42,395). The car's most direct competitor will likely be the 2020 BMW 230i, a 2-door coupe priced from $36,295 that's more powerful but much older than the 4-door CLA.
Like the current car, things get pricey when adding optional equipment. For example, opting for the Driver Assistance Package requires choosing the Premium Package and Multimedia Package, quickly pushing the price past the $42,000 mark. This is a far cry from where the CLA first started.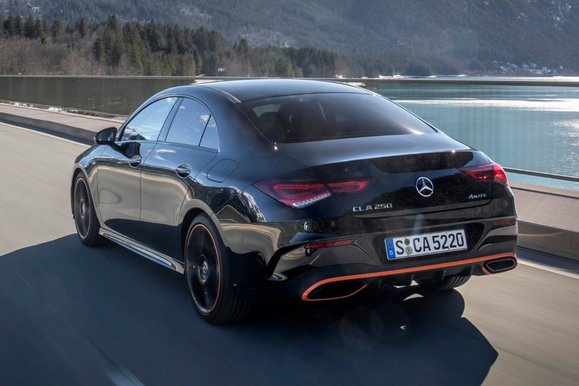 In 2014, the CLA arrived with a base price of $30,825 offering a more accessible entry point for the brand during a time when the cheapest C-Class started at nearly $36,000. Barely a year later, the price increased $1,600. After subsequent price hikes, the car currently starts at $34,095.
Shoppers may find that the new car addresses some of the concerns from our last review — primarily a lack of overall refinement and a cramped interior. However, with shoppers clamoring for SUVs, will the CLA offer anything more than a more affordable and dynamic-looking alternative to the C-Class?
Editor's Note: An earlier version of this article stated that the MSRP of the 2014 CLA250 was $29,900. However, this figure did not include the mandatory destination charge. We've updated our figures accordingly.
Learn more about the new CLA »