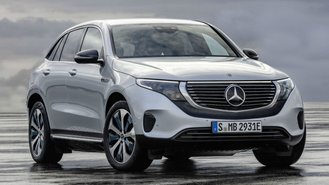 Electrified vehicles have stolen quite a bit of the spotlight at this year's Los Angeles Auto Show. The latest brand to jump onto the electrified bandwagon is Mercedes-Benz with the 2020 EQC. We've known about the electric SUV for some time, but the brand recently announced pricing, as the EQC starts at $68,895 including destination for the EQC 400 4Matic. Up against high-end electric SUVs like the Audi e-tron ($75,795), Jaguar I-Pace ($70,525), and Tesla Model X ($86,190), the EQC is priced reasonably.
On the power front, the EQC has a two-motor design that's good for 402 horsepower and 561 pound-feet of torque. That's more than what you get with the I-Pace (394 hp) and the e-tron (355 horsepower in regular driving situations and 402 hp with the Boost function). Zero to 60 mph takes 4.8 seconds, which is slower than the I-Pace (4.5 seconds), but quicker than the e-tron (5.5 seconds). None can match the Model X, as Tesla's SUV can make the sprint in just 2.7 seconds.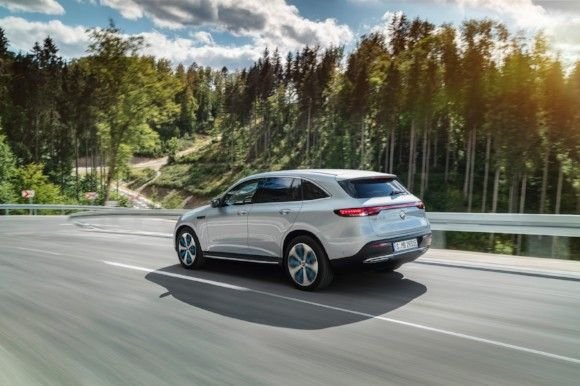 As far as range is concerned, Mercedes is still keeping its cards close to its chest by not releasing any official figures. We do know the EQC will come with an 80-kWh lithium-ion battery pack that can get back 80% of its charge in 40 minutes on a DC Fast Charger. The Model X has a range of up to 328 miles, the I-Pace can travel 234 miles on a single charge, and the e-tron is rated at 204 miles of range. If the EQC wants to compete with those three, it will have to have a range of at least 200 miles.
Without knowing the EQC's range or standard list of features, it's difficult to say how it stacks up to the other premium electric SUVs on the market. That said, we do know that the EQC will be available in three trims – Progressive, Premium, and Advanced – and come with dual 10.25-inch displays, 64-color ambient lighting, Car-to-X-communication, and LED headlights.
The EQC is the first all-electric vehicle from Mercedes and will be the leader of the automaker's new EQ brand. It will go on sale in early 2020 and will be followed by an EQV minivan next year.