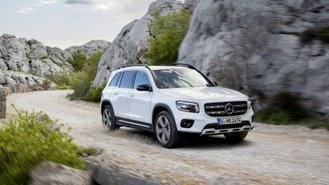 It always looked like Mercedes-Benz was leaving a spot in between the GLA-Class and the GLC-Class intentionally. And indeed, it looks like the automaker was, as it recently released the GLB-Class. The GLB-Class doesn't just slot in between those two aforementioned models in name, but in pricing, too. Mercedes announced pricing for the GLB 250 and the model starts at $37,595 (including destination) or $39,595 if you want all-wheel drive.

With its pricing and design, the GLB 250 occupies an interesting spot in the market. It's larger and more expensive than subcompacts, but smaller and less expensive than other compact SUVs. It's an interesting place to be, because consumers will surely cross-shop competitors on both sides of the equation. It's more expensive than a BMW X1 ($36,195), Audi Q3 ($35,695), and Volvo XC40 ($34,695), but cheaper than the Lexus NX ($37,745) and the Land Rover Discovery Sport ($38,795). Out of all of those options, the Discovery Sport offers a third row like the GLB 250.

Then, there are the non-luxury midsize vehicles that do have room for seven (or more), which are priced similarly to the GLB 250. The eight-passenger Subaru Ascent ($33,005), Mazda CX-9 ($33,325), Kia Telluride ($32,785), eight-passenger Honda Pilot ($32,645), and Volkswagen Atlas ($31,890) are all cheaper, but offer more space.

Instead of looking at the GLB 250 as a budget seven-seater, which it clearly isn't, it's more of a budget Mercedes that happens to have seven seats. The GLA-Class is a tight squeeze for five passengers and costs $35,245. The larger GLC-Class is priced at $43,495, but still doesn't offer seating for seven. If you're looking for something with seven seats and a Mercedes badge, you have to go up to the GLS-Class that starts at $76,195 for 2020. Obviously, compared to the GLS-Class, the GLB 250 is quite the bargain.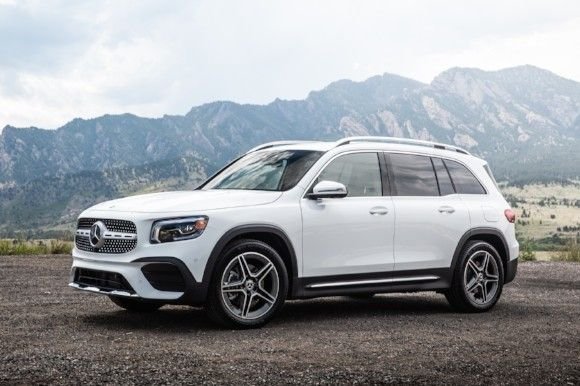 Over other compact SUVs in the class, the GLB 250 has a mini G-Class look and an available Off-Road Engineer Package that should help the vehicle be a little better off of tarmac. The package is standard on GLB 250 4Matic trims and keeps both the engine's power and ABS system in check to provide the most grip when off-roading. There's also an off-road mode for models with 4Matic that sees the clutch in the all-wheel-drive system act as an inter-axle differential lock with a 50-50 power split.

Mercedes hasn't released the full spec sheet for the GLB 250 yet, so we don't know what kind of standard equipment the vehicle will come with. We're expecting quite a long list for its starting price tag. The GLB-Class will go on sale before the end of 2019.