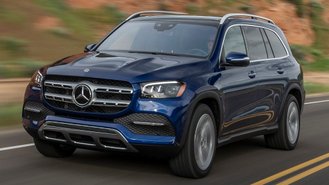 The Mercedes-Benz GLS-Class sits at the very top of the automaker's SUV pyramid. For 2020, the GLS further separates itself from more affordable SUV in Mercedes' lineup with extra luxury features, more tech, and new powertrains. The latter helps the 2020 GLS be more fuel-efficient than before.

The EPA has announced fuel economy numbers for the 2020 GLS 450, which is the entry-level model, and the SUV is rated to get 19 mpg in the city, 23 mpg on the highway, and 21 mpg combined. Those figures are better than last year's SUV, which was rated at 16/22/18 mpg (city/highway/combined).
Those numbers may not seem like massive differences, but the EPA claims the new GLS 450 will save you $400 annually in fuel – that comes out to a $2,000 savings over five years – over the 2019 model. Fuel economy for the V8-powered GLS 580 has not been announced yet.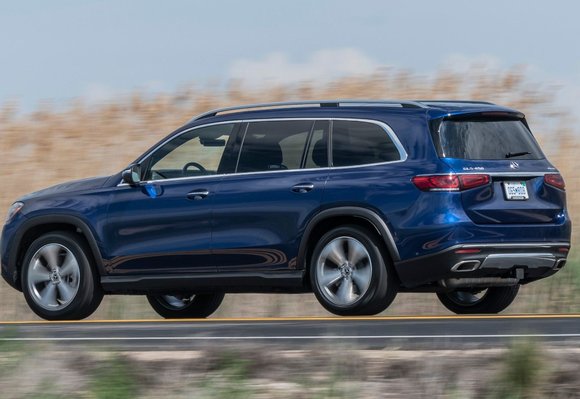 Last year's GLS 450 was equipped with a 3.0-liter twin-turbo V6. The 2020 model gets a turbocharged 3.0-liter inline-six that features Mercedes' mild-hybrid EQ Boost system. While horsepower remains the same from the two engines (362 hp), the 48-volt can provide an additional 21 hp and 184 lb-ft of torque when necessary. It also makes life easier for the motor by supporting coasting, recouping energy, making pulleys and belts obsolete, and handling stop/start duties.

Compared to competitors with all-wheel drive or four-wheel drive in the full-size segment, the new GLS 450's fuel economy figures are excellent. The new BMW X7 is rated to get 17 mpg combined, the Infiniti QX60 can get 15 mpg combined, the Lexus LX 570 has a combined rating of 15 mpg, and the Lincoln Navigator is rated to get 18 mpg combined. So it's safe to say that the new GLS 450 is one of the more efficient large SUVs on the market.

The changes, including ones that have occurred under the body, have driven the new GLS' price up. Pricing for the GLS 450 starts at $76,195, which represents an increase of $5,050. While a steep increase, the new additions in technology, luxury, and fuel efficiency make the new GLS well worth the price.