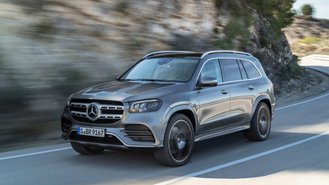 With Mercedes much closer to launching the 2020 GLS, the German automaker has released pricing information for the redesigned SUV. The 2020 Mercedes GLS will receive a $5,050 price increase over the second-generation model, starting at $76,195, which includes the destination price. However, with the price increase comes more features, new engines, and much more.
The entry-level GLS receives Mercedes' new 3.0-liter inline-six engine that makes 362 horsepower and 360 pound-feet of torque. While the performance isn't an increase over the previous engine, the new mill does include the automaker's EQ Boost mild hybrid system that improves fuel efficiency and performance. Power routes to all four wheels through the previous-gen's nine-speed automatic gearbox.
One of the most significant improvements over the outgoing model, besides a new look inside and out, is the digital cockpit and it two 12.3 inch displays. The SUV also receives the automaker's MBUX infotainment system. Captain's chairs are available, too.
Compared to its competitors, the GLS is priced right in the middle of the very crowded pack. The Lincoln Navigator starts at $73,205 while the Cadillac Escalade starts at $75,195. The Infiniti QX80 is much cheaper, starting at $65,500 while the Lexus LX and Land Rover Range Rover cost much more—$86,230 and $89,500, respectively.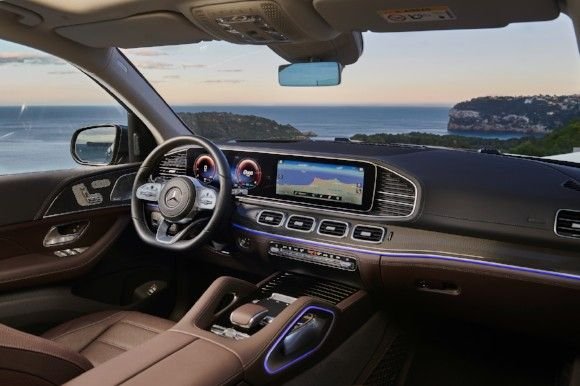 The added price is unlikely to deter customers in the segment. The added technology and features along with the improved performance with the hybrid powertrain set it apart from its competitors. The new look makes it a fresh entry against its competitors, which can get pricey when adding options.
The GLS will also feature a much more powerful V8. However, if the price increase remains similar to that of the GLS's starting price, then the V8-powered GLS should hover around six figures. Pricing information for the V8 engine will come later this year, closer to the SUV's launch in the U.S., which should arrive at dealerships later this year.