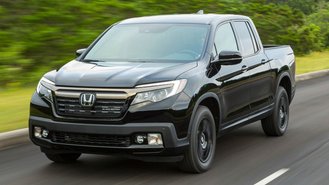 A new nine-speed automatic transmission, more standard features, and fewer trims result in a higher price tag for the 2020 Honda Ridgeline. Pricing for Honda's sole pickup truck now starts at $34,995, representing an increase of $3,910. That's a steep hike in pricing, but it's mainly due to the fact that the RT trim is no longer offered for 2020. Instead, the Ridgeline now starts at the Sport trim. With that in mind, comparing last year's Sport trim with the new starting point for the Ridgeline reveals a modest increase of $510.
For the extra money, the Ridgeline comes with quite a lot more equipment. Last year's six-speed automatic has been replaced with a new nine-speed unit. A new 8-inch touchscreen replaces the 5-inch touchscreen that was found on the Sport and RTL trims. Apple CarPlay and Android Auto are included with the new touchscreen. In addition to these changes, the Ridgeline now comes with Honda Sensing as standard. Before, you had to go with the RTL-E to get the suite as part of the truck's standard equipment. Honda Sensing includes lane departure warning, forward collision warning, automatic emergency braking, adaptive cruise control, and lane keep assist.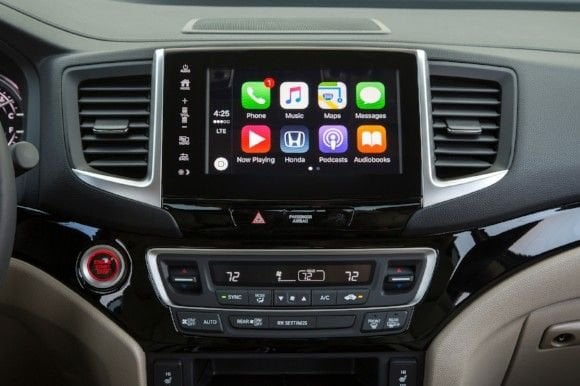 Before, the Ridgeline was available in six trims. For 2020, the number of trims has been reduced to four: Sport, RTL, RTL-E, and Black Edition. The RTL starts at $37,765 (an increase of $1,800), RTL-E costs $43,115 ($100 more than before), and Black Edition carries a starting price of $44,615 (an extra $100). Looking at the breakdown, things haven't changed all that much toward the higher end of the trim.
These changes should make the Ridgeline more appealing. While pricing has gone up, the pickup comes with more equipment as standard. But when compared to other compact trucks, the Ridgeline has one of the most expensive starting price tags. The Ridgeline is more expensive than the Toyota Tacoma ($27,110), Nissan Frontier ($20,385), Chevrolet Colorado ($22,395), and Ford Ranger ($25,605). All of those brands offer their pickup trucks in affordable low-end models.
Consumers that are okay with the higher starting price will be able to purchase a 2020 Ridgeline starting on December 16.