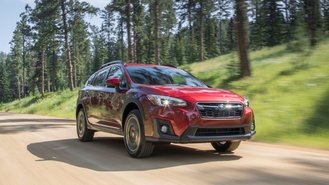 The Subaru Crosstrek is one of the brand's best-selling models and for good reason. The subcompact SUV has Subaru's all-wheel-drive system as standard, a good amount of cargo space, and a great list of high-tech safety features. If there's one area where the Crosstrek lags behind the competition, it's when it comes to performance and fuel economy. There's some good news on one of those fronts, as the 2020 Crosstrek gets a slight increase in fuel efficiency.
Taking a peek at the EPA's fuel economy figures for the Crosstrek revealed something interesting. The 2019 Crosstrek is rated to get up to 29 mpg combined. The 2020 Crosstrek has a combined figure of 30 mpg. Subaru hasn't announced any sort of update to the 152-horsepower 2.0-liter flat-four or the SUV's continuously variable transmission (CVT), so seeing the change is surprising.
We reached out to a Subaru spokesperson who confirmed that the 1 mpg difference between the two model years is because of the addition of stop-start technology on the 2020 Crosstrek. It may seem inconsequential, but the Crosstrek's 30 mpg combined figure makes it more competitive in the segment. The Crosstrek now matches the Hyundai Kona and the Honda HR-V when it comes to combined fuel economy. But while those options come with front-wheel drive, the Crosstrek is fitted with all-wheel drive.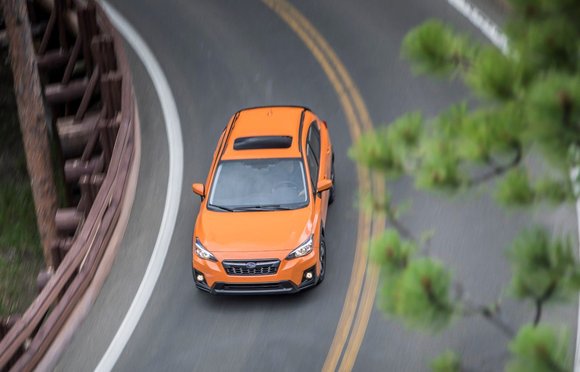 The extra mpg also makes the Crosstrek nearly as efficient as the 2020 Impreza, which recently received a facelift. The most efficient Impreza is rated to get up to 31 mpg combined. That model, though, doesn't come with start-stop technology, but it could be in the cards at some point as both models share the same engine.
Giving the Crosstrek better fuel economy is one way Subaru ensures that the Crosstrek continues to do well. The subcompact SUV is the brand's second best-selling vehicle behind the Forester. In September, the Crosstrek accounted for 11,895 units sold, which was behind the Forester's 13,421 units sold. While the Crosstrek isn't the brand's bestselling model in that respect, it did considerably better than the 5,861 Imprezas sold during the same period.