Subaru introduced an all-new Legacy for the 2020 model year. Despite having a look that's nearly identical to the old Legacy, things really are different underneath the body. The EPA announced its official fuel economy figures for the new Legacy and they're slightly better than before.
The 2020 Legacy is rated to get up to 27 mpg in the city, 35 mpg on the highway, and 30 mpg combined. Those figures are only slightly better than last year's model, which could get up to 25 mpg city/34 mpg hwy/29 mpg combined. The largest improvement when it comes to fuel economy for the Legacy is with its optional engine. The new turbocharged motor can get up to 23 mpg city/32 mpg hwy/27 mpg combined. Those are drastic improvements over last year's V6, which could only get 20 mpg city/28 mpg hwy/23 mpg combined.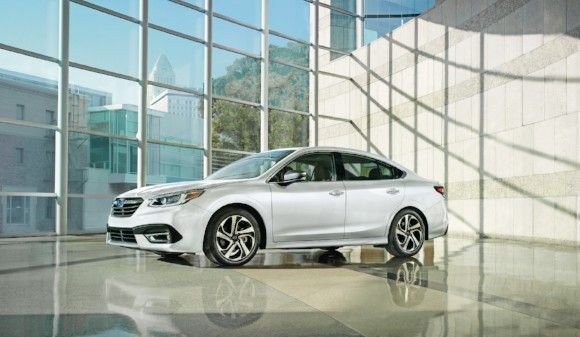 Improvements can be traced back to the Subaru's engines. While the 2.5-liter flat-four looks awfully similar to the same motor found in the old Legacy, 90 percent of the engine is new. Power is now rated at 182 horsepower instead of 175. Before, the optional engine was a 3.6-liter V6 that was good for 256 hp. For 2020, the upgraded engine is a 2.4-liter turbocharged flat-four that's plucked from the three-row Ascent SUV. Power for the turbocharged motor is rated at 260 hp.
Both engines are still paired with a continuously variable transmission and Subaru's all-wheel-drive system remains standard. The Legacy's fuel economy figures are consistent with what we recently saw with the all-new Outback. That shouldn't come as a surprise, since the Legacy and the Outback are identical, with one being a sedan and the other being a wagon.