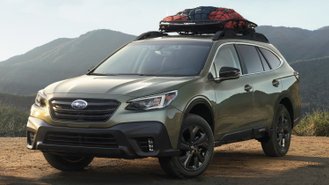 The Subaru Outback has been a thorn in the side of slab-sided crossovers and SUVs everywhere for a decade. It's wagon-like design, and formidable all-wheel-drive technology has earned it legions of loyal fans, and the sixth-generation Outback, set to debut for the 2020 model year, does little to change the formula. Instead, Subaru further improves the design inside and out while offering more punch under the hood.
While the updated look and new tech features are noteworthy, one of the most significant changes happens under the hood. Gone is the 3.6-liter six-cylinder engine. Replacing it is a turbocharged 2.4-liter four-cylinder making 260 horsepower. That's four more horsepower than the 3.6-liter engine. Models with this new engine get the XT trim designation. The new engine also gives the Outback its best tow rating ever—3,500 pounds.
The old six-cylinder mill was thirsty by comparison. The new engine is EPA-rated at 23 mpg city and 30 mpg highway—a three mpg improvement for each over the previous six-pot powertrain. So the smaller, turbo engine is not only more powerful and capable than the outgoing model, but it's also more fuel efficient.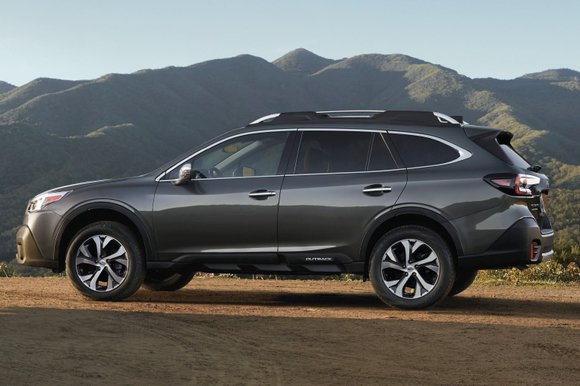 The engine could entice those upset that Subaru Forester lots its XT trim with the 2019 model year. However, the turbo 2.0-liter engine in the previous Forester packed more punch per liter, making 250 horsepower, just 10 fewer horsepower than the 2.4-liter turbo in the new Outback.
While Subaru updated the design inside and out, the new 2020 Outback looks much like the previous one—and that's a good thing. A nip and a tuck here, some bright trim there, and you have a refreshed Outback. Inside, designers moved the interior more upscale with a massive 11.6-inch infotainment display that looks out of the Volvo parts bin. Overall, the refreshed design, updated interior, and the new engine should keep loyal fans satisfied.
The 2020 Subaru Outback goes on sale this fall. Pricing will be announced closer to launch.