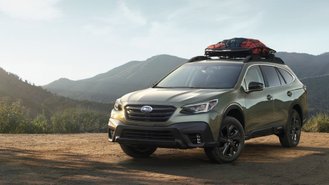 Subaru claims the 2020 Outback is all-new, but comparing it to the 2019 model year in a game of spot the differences reveals that things aren't radically different as far as exterior design goes. Under the engine, though, things have changed. And that change has resulted in much better fuel economy.
For 2020, the Outback is available with two four-cylinder engines. The base 2.5-liter flat-four motor may sound familiar to last year's model, but it's been heavily updated to deliver 182 horsepower and 176 pound-feet of torque – increases of 7 hp and 2 lb-ft from before. Then there's the all-new turbocharged 2.4-liter flat-four that's from the Ascent. The engine replaces the Outback's old flat-six engine and is good for 260 hp and 277 lb-ft of torque. The turbocharged four is more powerful than last year's six-cylinder engine and is more efficient, too.
All engines continue to be paired with a continuously variable transmission. But there's an interesting change that's worth pointing out. For 2019 models, the Outback's CVT had a six-speed manual mode. That number has increased to an 8-speed manual mode for the 2020 model year. It's impossible to confirm whether that actually makes a difference, though. In typical Subaru fashion, all-wheel drive is standard.
The EPA released its official fuel economy figures for the Outback, and the wagon is more efficient than before, especially when it comes to the new turbocharged engine. The base 2.5-liter engine is still the most efficient choice, as it's rated to get up to 26 mpg in the city, 33 mpg on the highway, and 29 mpg combined. Those represent an increase of one mpg in each category over the 2019 model with the same engine.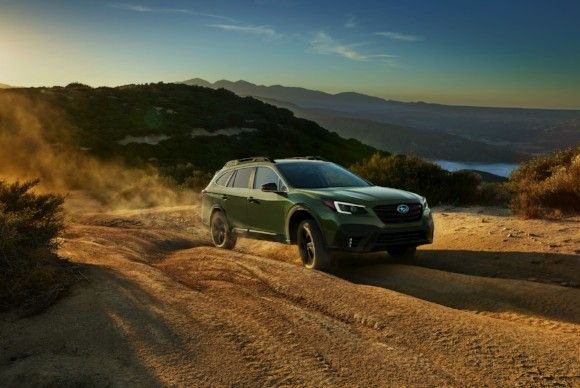 The available turbocharged engine is the real surprise, though, as it's rated to get 23 mpg city/30 mpg hwy/26 mpg combined. That's an incredible improvement over the old six-cylinder, which was rated at up to 20 mpg city/27 mpg hwy/22 mpg combined.
For a vehicle of its size and performance, the new Outback stacks up well against its competitors. The Outback is more efficient than the Audi A4 allroad, Volvo V90 Cross Country, Volvo V60 Cross Country, and Volkswagen Golf Alltrack. Heck, the Outback gets identical fuel economy numbers (when equipped with the same 2.5-liter engine) as the larger Forester and nearly matches the smaller Crosstrek -- which comes with a smaller 2.0-liter four-cylinder -- only losing one mpg in the city to the compact hatchback.