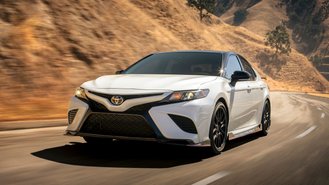 In an effort to stop consumers from switching over to SUVs, more automakers are introducing all-wheel-drive systems on sedans. If you were looking for a midsize sedan with all-wheel drive, the Subaru Legacy was once the only option. Now, Nissan offers all-wheel drive on its Altima and Toyota does with the Camry, as well. We've known about the AWD Camry for quite some time, but now, we know how much the vehicle will cost.
Toyota will offer an all-wheel-drive system on the Camry LE, SE, XLE, XSE, and Nightshade trims. On all of the trims, the available system will cost an extra $1,400. Pricing for a front-wheel-drive Camry LE starts at $25,925 including destination, which brings a sedan with all-wheel drive up to $27,325. At the top of the range, the Camry XSE AWD costs $32,360. In our eyes, the upgrade is well worth the money, especially for consumers that expect to travel through inclement weather every year.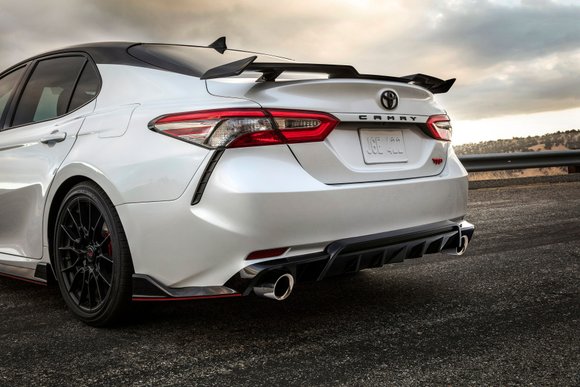 Compared to other midsize sedans with all-wheel drive, the Camry's a little pricier. A similarly equipped Altima costs $26,375 and the Legacy is priced at $23,645.
If you want all-wheel drive with a Camry, you're locked into the base powertrain – the system isn't available on the more powerful V6 engine. That means all-wheel-drive Camry sedans will come with a 2.5-liter four-cylinder engine that produces 202 horsepower. Toyota's all-wheel-drive system isn't a permanent one, either. When the car senses that all-wheel-drive isn't needed, the system decouples the rear axle to send power to only the front wheels. While weight goes up by 165 pounds, AWD variants don't lose any interior room over their FWD counterparts.
2020 Toyota Camry AWD sedans will become available starting this spring. Those in need of a larger sedan with all-wheel drive will be able to purchase the Avalon with all-wheel drive, which will be available later this fall.