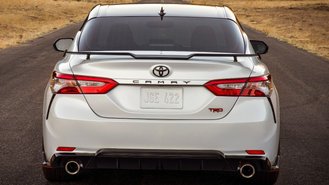 Pricing for the 2020 Toyota Camry TRD will be surprisingly affordable with an MSRP of just $31,995 when it goes on sale this fall. Based on our analysis, it will be the lowest-priced V6 Camry, with a nearly $4,000 advantage compared to the also-sporty XSE. That's quite different from the brand's approach with the 2020 Avalon.
Order guides show the Camry TRD has been priced from $31,995 after a $955 destination charge. That will make it $3,410 cheaper than the V6-equipped XLE ($35,405) and $3,960 less than the range-topping XSE ($35,955). That almost matches the price of a 2019 Honda Accord 2.0T Sport ($31,640 with automatic).
For reference, the Camry V6 is rated at 301 hp, a fairly wide margin over the 252 hp Accord 2.0T. Like all Camrys, the TRD will only be offered with an 8-speed automatic transmission. In contrast, the Accord is currently offered with a choice of either a 6-speed manual or 10-speed automatic.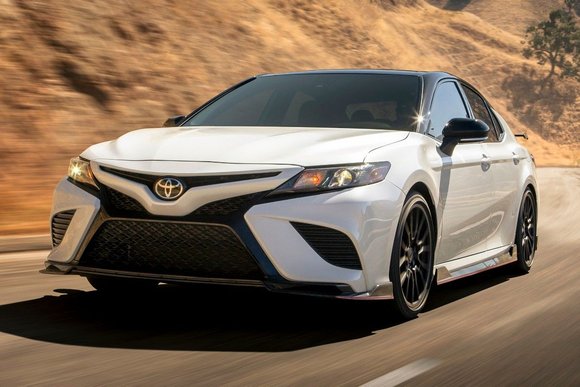 The Camry TRD boasts "track-tuned" enhancements like bigger brakes and a suspension setup that lowers the car 0.6 inches. The car also gets a unique aerodynamic kit designed by the company's Calty design studio. A TRD exhaust, matte black wheels, red badging, and painted red brake calipers complete the look.
While the car certainly has no shortage of flair, some may find the brand's pricing strategy a bit perplexing. After all, if the car offers beefed-up sportiness you can't get in an XSE, why is it almost $4,000 less expensive? In contrast, the 2020 Avalon TRD is being positioned $4,000 higher than the XSE.
The answer may lie somewhere in the details.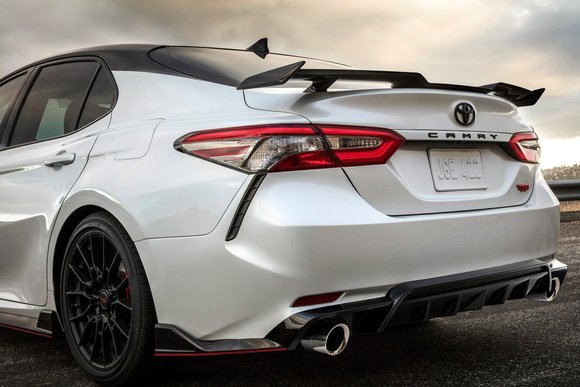 While all 2020 Camrys will come with advanced safety features like automatic emergency braking, the TRD won't offer the optional Navigation Package or Driver Assist Package, the latter of which adds things like a surround-view monitor and rear emergency braking.
The XSE also comes with perforated leather seats, while the TRD comes with SofTex synthetic leather. We've reached out to Toyota for some additional insight into the gap in price and will update this article once we receive a response.
Update: According to a Toyota spokesperson, it's more accurate to compare the features of the TRD with the mid-spec SE grade rather than the other V6 trims. The SE will continue to only be offered with the less-powerful 4-cylinder engine and has been priced from $26,995. That makes the TRD $5,000 more expensive. Will buyers pay $5,000 to get a sportier-looking SE with a V6? That remains to be seen.