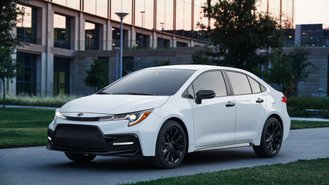 Special-edition, blacked-out cars are the rage these days. Toyota currently offers a blacked-out Nightshade Edition on four of its vehicles: the 4Runner, Camry, Highlander, and Sienna. The automaker recently added two more vehicles to the list, introducing a Nightshade Edition for the 2020 Corolla and Corolla Hatchback.

As with the other special edition models, the Corolla twins will get a host of black components. At the front, both vehicles will wear a black grille, black rocker panels, black exterior mirrors, black door handles, and black window trim. A black rear spoiler and lower diffuser are at the back. The 18-inch alloy wheels have also been given the black treatment, while even the roof-mounted antenna hasn't been forgotten.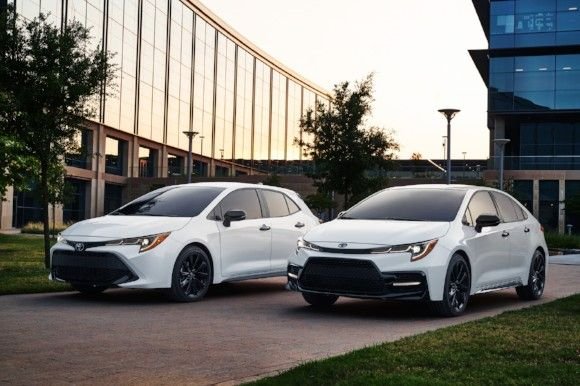 The Corolla Nightshade Editions are based on SE trims with the continuously variable transmission. Consumers will have three paint schemes to choose from: Black Sand Pearl, Super White, and Classic Silver Metallic.

Pricing for the Corolla Hatchback Nightshade Edition starts at $22,290 (prices exclude destination), while the sedan is slightly more expensive with a price tag of $22,750. The Nightshade package adds $700 onto the price of a regular Corolla SE sedan, but for the Corolla Hatchback SE, it's an extra $900. Production of the two models will begin this fall.

Besides some black exterior pieces, the Nightshade Editions don't bring anything special to the Corollas. The vehicles, though, do look much sportier than their respective SE counterparts, especially the hatchback body style. Whether the appearance package is worth the extra costs churns down to personal preference.